MIT suggest generative AI is democratising AI access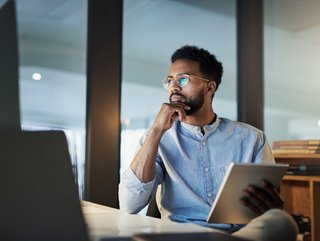 Generative AI is driving disruption across every industry, with CIOs adopting the tools as part of their enterprise-wide strategies
Generative AI is democratising access to AI, as CIOs seek to adopt the technology as part of their enterprise-wide AI strategy - according to MIT research
Forward-looking Chief Information Officers are adopting emerging generative AI tools as part of their enterprise-wide AI strategies, according to a report by MIT Technology Review Insights.
The report, "The great acceleration: CIO perspectives on generative AI," was produced in partnership with Databricks, based on in-depth interviews with senior executives and experts from organisations including DuPont Water & Protection, MIT, MosaicML, Shell, Cosmo Energy Holdings, the US Department of Veterans Affairs, Adobe, and University of California, Berkeley.
The report also draws on an MIT Technology Review Insights global survey of 600 senior data and technology executives, which found that scaling AI successfully was a top priority for 78% of executives.
"Generative AI is driving disruption across every industry and CIOs recognise that leveraging AI is no longer a nice to have, but is imperative to remain competitive," commented Matei Zaharia, Co-Founder and Chief Technology Officer at Databricks, and Associate Professor of Computer Science, University of California, Berkeley. "To support this, we'll see data-driven companies extend and commercialise models with their own data, integrating them into customised applications that make sense for their business."
The beginnings of enterprise-wide AI?
According to the report, Generative AI and large language models (LLMs) are democratising access to AI, finally sparking the beginnings of truly enterprise-wide AI. Today, powered by the potential of newly emerging use cases, AI is moving from pilot projects to a generalised capability integrated into the fabric of organisational workflows - with technology teams no longer having to "sell" AI to business units.
"We can now translate language into something that a machine can understand," Michael Carbin, Associate Professor, MIT, and Founding Advisor at MosaicML told researchers. "I can't think of anything that's been more powerful since the desktop computer."
Organisations are also seeking to leverage open-source technology to build their own LLMs, capitalising on and protecting their own data and IP, MIT researchers found. CIOs see opportunities around developing customised LLMs and realising value from smaller models. The most successful organisations will strike the right strategic balance based on a careful calculation of risk, comparative advantage, and governance.
"There is a need to keep LLM models internal to our organisation, to protect and secure our intellectual property — this is a critical need," commented Andrew Blyton, Vice President & Chief Information Officer at DuPont Water & Protection.
CIOs expect AI to revolutionise the workforce, rather than cause data threats
According to the report, automation anxiety should not be ignored, but dystopian forecasts are overblown. Generative AI tools can already complete complex and varied workloads, but CIOs and academics interviewed for this report do not expect large-scale automation threats. Instead, they believe the broader workforce will be liberated from time-consuming work to focus on higher value areas of insight, strategy, and business value.
"We internally view AI/ML as being a helper, truly helping our people, and then allowing them to spend more time on other value-added activities," explained Cynthia Stoddard, Senior Vice President & Chief Information Officer at Adobe.
******
For more insights into the world of Technology - check out the latest edition of Technology Magazine and be sure to follow us on LinkedIn & Twitter.
Other magazines that may be of interest - AI Magazine | Cyber Magazine.
Please also check out our upcoming event - Cloud and 5G LIVE on October 11 and 12 2023.
******
BizClik is a global provider of B2B digital media platforms that cover Executive Communities for CEOs, CFOs, CMOs, Sustainability leaders, Procurement & Supply Chain leaders, Technology & AI leaders, Cyber leaders, FinTech & InsurTech leaders as well as covering industries such as Manufacturing, Mining, Energy, EV, Construction, Healthcare and Food.
BizClik – based in London, Dubai, and New York – offers services such as content creation, advertising & sponsorship solutions, webinars & events.