Babylon announces a new collaboration with Microsoft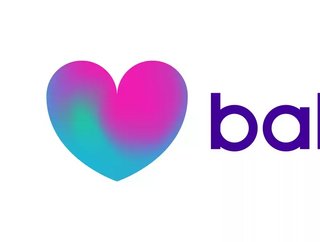 With Microsoft, Babylon will drive healthcare innovation by utilising the pairs artificial intelligence, machine learning and cloud technology capabilities
As a world-leading digital-first, value-based care company, Babylon aims to re-engineer healthcare, to shift the focus from sick care to preventative healthcare to improve the patient experience as well as reduce cost.
The announcement of its collaboration with Microsoft means Babylon will be able to explore opportunities to improve the accessibility, affordability and quality of healthcare for people across the world.
"Babylon and Microsoft working together shows our combined commitment to build on our leading-edge digital health technologies and deliver better access and greater affordability for health systems and patients alike", said Ali Parsa, Chief Executive Officer, Babylon. 
"We share the same vision of healthcare and believe that by bringing our assets together we can further the digital health revolution, offer immediate access to all-in-one personalized care and we can enhance the consumer experience, improve patient outcomes and reduce overall costs," he continued.
Babylon outlines its growing momentum
This announcement comes as Babylon has also outlined its growing momentum. The company has announced a further 135k lives will have access to its value-based care offering across the US and UK through its expansion to additional US states, Georgia and Mississippi, and further growth across California.
Commenting on the growing momentum of the company, Parsa said: "This expansion of our work will help Babylon further our aim of reaching communities where access and affordability are obstacles, in order to make health equity the norm." 
He continued: "Our growth in value-based care further demonstrates the structural advantage of our digital-first model, which is scaling ahead of plan, all while maintaining high-quality healthcare."
Microsoft and Babylon to drive innovation in healthcare
Both Microsoft and Babylon aim to explore opportunities to accelerate and enhance current AI and Machine Learning through the new partnership.
In doing so, the pair are looking to utilise these technologies to shift the focus from sick care to preventative health care.
"As we take these first steps on our journey together, I am excited that Babylon Cloud Services will be made available first through the Microsoft Commercial Marketplace, bringing the benefit of our cloud-native technology to the Microsoft healthcare community", said Paul-Henri Ferrand, Chief Business Officer, Babylon. 
With Babylon, Microsoft will be able to build on its existing capabilities to proactively support patients through devices they already own.
Tom McGuinness, CVP of Global Healthcare & Life Sciences at Microsoft said about the collaboration: "We look forward to bringing our collective expertise and technologies to drive innovation in healthcare and capitalise on the current digital health revolution by improving the personalisation, automation and digitisation of the healthcare journey for both clinicians and patients."
Utilising Microsoft's products to improve Babylon's services
By giving customers access to Babylon's AI-powered Symptom Check and Healthcheck via the Marketplace, Microsoft is providing its customers with high-quality healthcare information to help them identify symptoms.
Ultimately the hope is customers will feel empowered to care for themselves.
Building on the collaboration between Microsoft and Babylon, Babylon will also utilise Microsoft products and services to support its technology stack across its Compute, Storage and Data Services.