AWS expands machine learning SageMaker Studio IDE worldwide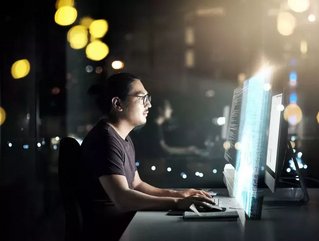 Amazon Web Services (AWS) has more than doubled the number of regions that its machine learning IDE is available to 22, up from nine...
The thirteen new AWS regions in which Amazon SageMaker Studio is now available include Asia Pacific (Tokyo), Asia Pacific (Sydney), Asia Pacific (Singapore), Asia Pacific (Mumbai), Asia Pacific (Hong Kong), Asia Pacific (Seoul), Europe (Stockholm), Europe (Paris), Europe (London), Middle East (Bahrain), South America (Sao Paulo), US West (Northern California), and Canada (Central).
Amazon SageMaker Studio is a fully-integrated development environment (IDE) for machine learning, providing a web-based visual interface across all the many steps of machine learning development. The solution allows developers access to and control of building, training and deploying models through the cloud.
The Studio component to Amazon's wider machine learning platform was announced in December of last year, alongside five other applications including Ground Truth, for producing labeled training data, SageMaker RL for reinforcement learning algorithms, and a machine learning marketplace for developers to access new models and algorithms.
, Swami Sivasubramanian, Vice President, Amazon Machine Learning, AWS, said: "As tens of thousands of customers have used Amazon SageMaker to remove barriers to building, training, and deploying custom machine learning models, they've also encountered new challenges from operating at scale, and they've continued to provide feedback to AWS on their next set of challenges.
"We are announcing a set of tools that make it much easier for developers to build, train, explain, inspect, monitor, debug, and run custom machine learning models. Many of these concepts have been known and used by software developers to build, test, and maintain software for many years; however, they were not available for developers to build machine learning models. Today, with these launches, we are bringing these concepts to machine learning developers for the very first time."