5 Minutes With: Tytus Kurek, Product Manager at Canonical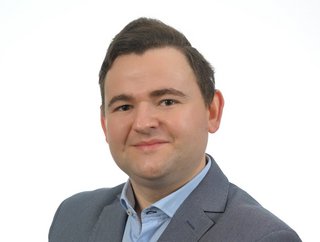 "During my interview with ChatGPT, I wanted to get a better understanding of its capabilities, and whether it would be able to go beyond its current use of NLP to support businesses in making strategic decisions"
Tytus Kurek, Product Manager at Canonical, discusses the future of hybrid cloud and the shortcomings of ChatGPT in the context of cloud computing trends
With increasing concerns about artificial intelligence (AI) and large language models (LLMs) in the midst of use cases rapidly rising, ChatGPT is still hailed as a more popular chatbot service.
Since launching in 2022, it remains one of the most successful consumer apps, with research highlighting that 45% of executives have said that ChatGPT has prompted a large increase in AI investment. In addition, 70% stated that their organisation is in investigation and exploration mode with generative AI systems, with 19% in pilot or production mode.
Since it launched towards the end of last year, it remains the most successful consumer app in history, attracting 100 million users in just two months. It has been widely adopted by students, engineers and executives to generate content, write and debug code and run market analyses.
Mobile Magazine spoke with Tytus Kurek, Product Manager at Canonical about some of the current trends around cloud computing with ChatGPT in conjunction with the current state of the cloud computing market.
With experience in product strategy and product management, he considers if ChatGPT could be used for anything other than natural language processing (NLP).
Can ChatGPT predict the future of hybrid cloud?
The cloud computing market is continuing to grow at pace. It's estimated that by 2025, 85% of organisations will be cloud-first, and by 2030, the global cloud computing market is expected to reach US$1.614tn.
It's a complex space, with some businesses opting to transfer all their workloads to public clouds, while others have a conflicting view, and are moving all workloads back to their own infrastructure. As the market evolves, there are some key trends defining its journey, from hybrid cloud to cloud repatriation and cost optimisation.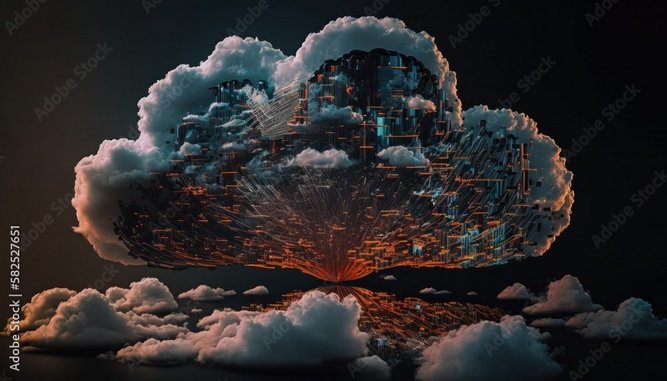 "Another important trend is cloud optimisation, which involves assigning the correct resources to cloud workloads, aiming to ensure the best possible performance at the right price."
It's believed by many that the future of the cloud computing market will be hybrid. Hybrid cloud offers ways to optimise costs while also offering the functionality and performance required for intense workloads. We are also seeing more and more customers migrate applications from public cloud platforms back to their own private cloud infrastructure.
There are several reasons one might do this, from cutting costs to ensuring high performance and gaining 'data sovereignty' where confidential information is preserved. Another important trend is cloud optimisation, which involves assigning the correct resources to cloud workloads, aiming to ensure the best possible performance at the right price - though this is not always easy to achieve.
During my interview with ChatGPT, I wanted to get a better understanding of its capabilities, and whether it would be able to go beyond its current use of NLP to support businesses in making strategic decisions. I decided to test its knowledge of the cloud computing market if it can provide reasons for the current trends we are seeing, and whether it can predict what's in store for its future.
Tell us about your interview with ChatGPT: what were some of your key findings?
Starting with the basics, I asked the bot about the future of the cloud computing industry. To this question, it provided a thorough and comprehensive answer, highlighting the steady growth of the market and the integration with other technologies, such as AI, machine learning and the Internet of Things, and the cost savings businesses can see from adopting a cloud-first approach.
It also made reference to the continued focus on security and privacy, with providers needing to invest in robust security measures and comply with regulations around data protection. So far so good - ChatGPT demonstrated a top-level knowledge of the industry and what is likely to impact it in the future.
To dig a little deeper, I homed in on one of the specific parts of the answer it gave - "more and more businesses and organisations are likely to embrace cloud computing as a way to access… cost-effective computing resources" - and this is where flaws started to become visible. Most will be aware that high costs is one of the primary drivers of businesses repatriating their workloads from public clouds to their own infrastructures.
While ChatGPT recognised this - "cost is a key factor driving organisations… to cloud repatriation" - it fundamentally failed to recognise that repatriation can actually increase the total cost of ownership (TCO) if an organisation doesn't adopt cloud optimisation best practices.
From then on, my conversation with ChatGPT went around in circles. It demonstrated a lack of understanding of the nuances of the cloud computing industry and struggled to address multiple questions. It did however raise a very interesting point around organisations adopting a hybrid cloud approach, recognising the benefits both private and public cloud providers can offer.
It is right in saying we are seeing more organisations use more than one cloud at a time. This enables them to optimise cost, ensure compliance and provide the desired performance, and functionality for their workloads. The future is definitely going to be hybrid multi-cloud and it will undoubtedly be the main growth driver of the cloud computing market in years to come.
Moving forward, how do you think that AI can leverage the cloud?
Exploring its potential uses, while the chatbot wasn't able to give complex answers to my questions, I believe that ChatGPT and similar applications could already be useful in fields such as market research, offering instant access to current trends and statistics, and helping researchers to evaluate options. But when it comes to business advice, cloud computing experts can probably breathe easily about the safety of their jobs, at least for now.
ChatGPT is a next-generation NLP model trained on large datasets, using unsupervised learning to generate human-like responses. It is, however, only trained on data until 2021, meaning it only has knowledge and information only up to that year, restricting its potential. This may be one of the reasons that it typically creates responses which 'fit' into a conversation, rather than saying something necessarily of value.
With a complex topic such as cloud, where conflicting trends such as cloud repatriation and cloud migration can make it difficult to understand for people outside the field, ChatGPT demonstrates its faults, not capable of making the sort of decisions a human expert can. This highlights the risk of relying on such bots.
One day we will see more advanced tools, including, perhaps, AI tools built specifically to offer business advice. We may even see AIs that pass the Turing test. At that moment, who knows what might happen? But for now, if I need advice on trends in cloud, I'm going to turn to a human being.
******
For more insights into the world of Technology - check out the latest edition of AI Magazine and be sure to follow us on LinkedIn & Twitter.
Other magazines that may be of interest - Technology Magazine | Cyber Magazine
Please also check out our upcoming event - Sustainability LIVE in London on September 6-7 2023.
******
BizClik is a global provider of B2B digital media platforms that cover Executive Communities for CEOs, CFOs, CMOs, Sustainability Leaders, Procurement & Supply Chain Leaders, Technology & AI Leaders, Cyber Leaders, FinTech & InsurTech Leaders as well as covering industries such as Manufacturing, Mining, Energy, EV, Construction, Healthcare + Food & Drink.
BizClik – based in London, Dubai, and New York – offers services such as Content Creation, Advertising & Sponsorship Solutions, Webinars & Events.