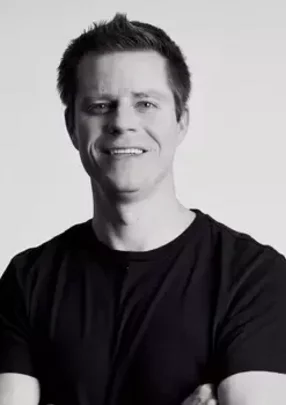 Rob Albritton
Senior Director, oLabs AI Center of Excellence
Rob Albritton – Senior Director at IT modernization firm Octo – is determined to innovate in the grey and galvanise frontline soldiers
The banging tune Rob Albritton selects for the soundtrack of his fascinating life is – quite naturally – Meat Loaf's seminal hit 'Bat Out of Hell'.
"The title of that album describes me well," confesses Rob. "I shoot from the hip and am quite action-oriented. Not many people know it, but that album is about Peter Pan and the Neverland story. JM Barrie wrote about a boy that never grew up and, if we take that story and apply it to our everyday lives – especially building technology – we'll just keep trying and developing something new." 
Although Rob Albritton has had an exceptionally varied journey which has taken him all over the world, it appears that all roads were always leading to his current role as a Senior Director at digital modernisation and tech innovators, Octo. And what a journey it has been.
Having left high school with a view to finding a vocation, he started his career in the US Air Force, working at a base in Nebraska for four years, and gaining an exceptional knowledge of the military's highly complex infrastructure in the process. 
Needing a departure from the unrelenting rules and stifling structure, however, he then attended the University of Maryland, earning a degree in geography and GIS. He followed that up by embarking on an internship which introduced him to the intelligence community at the National Geospatial Intelligence Agency (NGA) in Springfield, Virginia.
"That is where my interest in defence technology was truly sparked," remembers Rob. "I was working with special forces on the African continent and became really interested in the sophisticated technologies they were using." 
Inspired by his findings, he went to work for the army and spent eight years building geospatially-enabled and machine learning-enabled mission planning tools for US Special Forces and other special mission units. 
Although he was inspired to make things happen in this arena, Rob became disillusioned by government bureaucracy – irritating blocks that were preventing eminently usable life-saving tech from getting to the frontline. Rob reflects: "There was too much red tape to get through and too many hurdles to jump over. I was placing technology – which myself and other engineers had developed – into the hands of the women and men defending this nation and our allies, but we simply couldn't get it to the battlefield quickly enough."
Consequently, Rob left the federal government to work at Nvidia – the world's biggest artificial intelligence company – where he embarked on a crash course in artificial intelligence (AI). He quickly realised that this brand of silicon valley tech should be used in war zones.
Following a further excursion to MITRE, where he worked on tactical AI emerging from the Pentagon, Rob joined Octo, inspired by its galvanising vision. "Here was a company with almost no strings attached," Rob enthuses. "I was invited to combine state-of-the-art AI technologies, with my extensive knowledge of the war fighter, and use them as a force for good in the world. They wanted to develop and field some of these technologies as rapidly as possible and I thought, 'Oh my God, this is the place I have to be.'"
They have a curious saying at Octo – 'innovate in the grey'. It's part of who they are and it's ingrained throughout their culture. "That's a term that our brethren at Fort Bragg in San Diego would understand," insists Rob. "It means to 'walk that line'. To do things legally, but be willing to push as far as possible to make things happen for the right reasons." 
Read the full story HERE.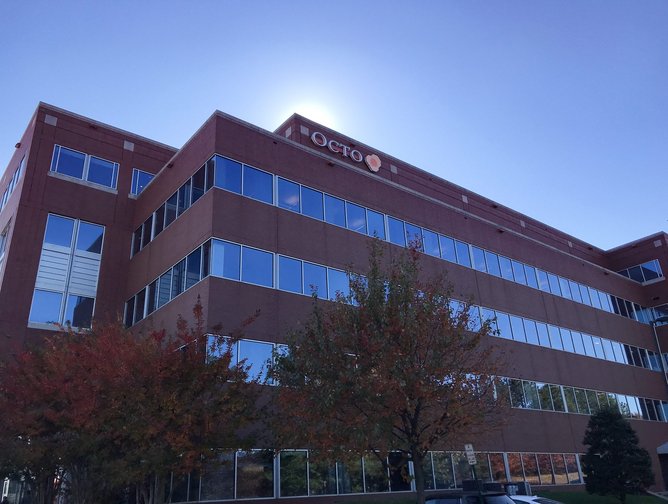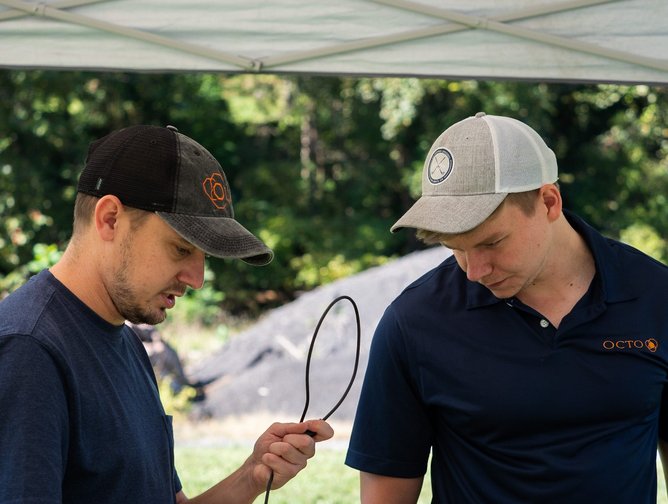 Having worked with others on similar journeys, both across Canada and around the world, we know how increasingly important data – and making insights consumable to clinicians – has become to improving overall outcomes in healthcare.