Yugabyte: enabling enterprise digital transformation with AI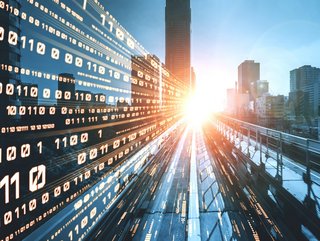 Martin Gaffney, Yugabyte's Vice President of EMEA on the company, its platform for digital transformation and plans for the future
Tell me about Yugabyte, your role and your responsibilities there?
In early 2021, I was appointed Vice President, EMEA at Yugabyte, the company behind YugabyteDB, the open-source, high-performance distributed SQL database, to lead and grow the EMEA operation.
Yugabyte is a hugely exciting business and our explosive growth globally and in the region is well underway. The historical "system of record" database market is overdue for disruption, and the growing move to Cloud and Microservices-based architectures is driving European enterprises to consider alternatives, as the monolithic, legacy providers' technology is ill-suited to this multi-cloud world. At the end of 2021, we closed a funding round, which brought the company's total funding to over $290 million and valued Yugabyte at more than $1.3B. The future for Yugabyte, our customers and our partners is very bright.
Talk me through your platforms.
Our product portfolio starts with YugabyteDB, which is the first—and only—open-source, hybrid, multi-cloud, distributed SQL database on the planet. As a 100% open-source database, customers have direct access to all of our enterprise features with no hidden traps to slow them down.
We offer two primary offerings for our customers that are looking for an easier, faster way to manage and orchestrate YugabyteDB. Our core offering is YugabyteDB Managed, which is a fully-managed DBaaS. We like to describe it as "you bring the apps, we'll handle the database". Yugabyte takes care of the day-to-day operations, so you have nothing to install. We ensure that the environment is highly-available and that you can enjoy unbounded scalability and code-level Postgres compatibility.
Larger enterprises that want greater control over where the data lives and have teams in place to manage IT infrastructure often choose our second offering, YugabyteDB Anywhere. With YugabyteDB Anywhere, customers can easily and quickly offer a private YugabyteDB as a service—deployed on any cloud or a combination of clouds they choose. YugabyteDB Anywhere includes a powerful orchestration engine with APIs and an intuitive UI to simplify and automate day-two operations.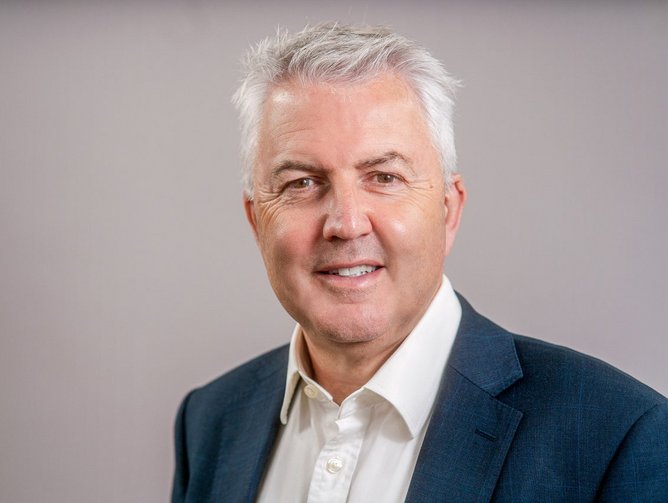 Martin Gaffney
Why is the concept of the 'data layer' so important to successful enterprise digital transformation?
Digital transformation has so far been all about developing applications that actively exploit what the cloud can offer. Containerisation and microservices deliver applications that are resilient to failure and can scale up or down to meet the demands of their users.
But the databases behind these apps have traditionally been monolithic: scalable only by hosting on a bigger machine; and resilient only by means of complex and brittle replication & failover. The data layer is the concept of bringing modernisation to databases. Without that, digital transformation has feet of clay.
Can you outline any specific applications where your platforms have transformed a customer's operations?
Global organisations undergoing digital transformation are seeing the value of a cloud-native relational database that is resilient, scalable, geo-distributed and able to power modern applications.
A key element in where our platform has transformed our customers' operations is around 'Resilience to Failure', where achieving continuous availability during infrastructure failures is becoming ever more business-critical. In 2021, we saw various high-profile outages break the internet, exposing the world's reliance on a handful of cloud and connectivity providers, as well as the fragility of an increasingly overburdened infrastructure. Massive service outages have become a stark and persistent reminder of the hold Big Tech has on infrastructural power, but this is where YugabyteDB is able to deliver.
As an example, you may recall the huge storm that damaged Texas' infrastructure in February last year. It took out data centres across the state, including one that was hosting critical retail applications for the millions of customers of one of our biggest clients. However, a YugabyteDB instance is not vulnerable to any single point of failure. The database ran across three data centres, so the other two automatically picked up the load, with no data loss and no discernible failover. One of their competitors, not a Yugabyte customer, running in a similarly affected Texas data centre had an outage of hours while they engineered a failover to their backup database elsewhere. I think you'll agree, that is transformational, and that 'Resilience to Failure' is the new currency for digital success.
What is next for Yugabyte and what can we expect in the future?
Our $180 million funding round last November has given us the capacity to mature our offerings and build out the organisation to deliver them.
Many of our customers are large enterprises, across many industries, that have already embarked on their digital transformation programmes and who recognise the vital role a distributed SQL database will play. Many of them have already stumbled on the data layer limitations that we're uniquely placed to overcome.
As these leaders establish best practices, our challenge is to meet the needs of the wave that I think will inevitably follow. That's why we see our managed service as being critical for organisations who want to focus purely on serving their business and leave us to deliver the database capability they need.