Wipro: driving data-driven and intelligent enterprises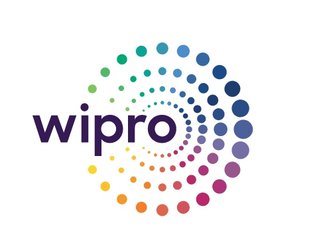 AI Magazine takes a look at Wipro, the IT Services and IT Consulting company supporting customers as they look to become more data-driven and intelligent
Founded in 1945, Wipro is a leading global information technology, consulting and business process services company. Harnessing the power of cognitive computing, hyper-automation, robotics, cloud, analytics and emerging technologies, the Indian company aims to help clients as they adapt to the digital world to become more successful.
Among its portfolio of solutions are Wipro's data, analytics and artificial intelligence (AI) capabilities. With these, Wipro looks to deliver on the vision of a data-driven, intelligent enterprise.
Wipro's data, analytics and AI services enable organisations to deliver value across the customers' journey by empowering users with more agile and intuitive processes. These services help customers use data and analytics to create new business models and revenue streams.
With this, Wipro ensures security, quality and regulatory compliance of data. Its solutions are underpinned by different technologies including cloud, AI, machine learning (ML) and advanced analytics.
By utilising a large portfolio of technologies, Wipro aims to enhance decision making while enabling augmented intelligence and process automation.
Wipro: enabling digital transformation with a portfolio of AI solutions
The company's AI-First framework is designed to enable data monetisation and includes:
Robust processes that convert data into actionable intelligence
Next-generation technologies that leverage data engineering innovation for semantic architecture, knowledge graphs, and deep neural networks to transform business
Leading-edge capabilities that allow customers to take advantage of a world-class internal and external ecosystem comprising technology centres of excellence, research-based solutions and subject matter experts.
Through this framework, Wipro offers a number of solutions: Data Platform Modernisation; Next Gen DI; Data Discovery Platform; Intelligent planning with speed; Total Customer Centricity; IQNxT; Marketing Sciences Lab; and Digital Services Hub.
Meeting the needs of the customer with AI and data-driven solutions
With its framework and capabilities, Wipro has successfully supported a banking and financial services customer as it needed to adopt a new data strategy following an era of significant growth. As the company anticipated subsequent growth, it was essential they adapted to the new increased loads of data they would have to deal with.
To increase efficiency, visibility and collaboration, the company looked for a platform that would improve its ability to process large data sets while scaling to meet growth projections.
Wipro was able to develop a platform suited to the company with the aim to facilitate seamless platform modernisation and faster delivery. The platform was based on solution accelerator IntelliProc to automate big data workload conversion to a Spark equivalent and deploy it into Azure Databricks.
The Databricks platform was set up to ingest data from various sources and perform analytics, eliminating the problem of siloed data.
This solution delivered measurable benefits to the customer. Team productivity increased by 20%, infrastructure costs were lowered by 25% and led to 40% effort savings.
Recently, the company announced it had launched a 40,000 sq.ft. Innovation Studio in Texas which plans to leverage Wipro's deep reservoir of IPs, patents, and innovation DNA.
The studio will also draw from a diverse portfolio of transformative technologies including artificial intelligence, 5G, mixed reality/metaverse, blockchain, tokenization, multi-cloud and edge computing, crowdsourcing, and robotics in collaboration with leading technology partners to experiment with new solutions and serve clients.