Vivacity Labs and DOLL partner to showcase AI capabilities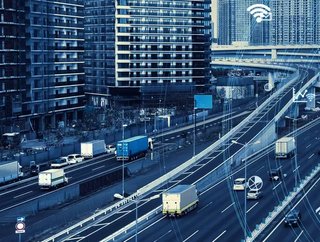 By partnering with Vivacity Labs, Danish Outdoor Living Lab (DOLL) will demonstrate Vivacity's sensors and the power of intelligent technology for travel
This new partnership between Vivacity Labs and DOLL will illustrate how Vivacity's AI-powered traffic sensors help make cities smarter, safer and more sustainable.
DOLL is Europes largest test field, showroom and innovation hub. It addresses the needs of emerging smart and connected cities and offers a platform for companies to test and demonstrate the latest smart city services.
It also supports international manufacturers, municipalities, public decision-makers and knowledge institutions.
James Hill, International Sales Director at Vivacity Labs, said: "Sustainable travel and road safety are crucial components to smart city development, and our partnership with DOLL Living Lab is a fantastic opportunity for us to demonstrate how our intelligent sensors are supporting such initiatives."
"Being able to test new tech in testbeds and simulated environments offers a key means in developing its capabilities and showcasing them to a variety of decision-makers and organisations, and this enables its successful implementation into real-world situations. This engagement is a testament to our work in supporting strategic decisions to optimise transport networks and improve urban infrastructure across the globe," he continued.
Utilising AI and ML to improve traffic management
Vivacity's sensors can be used in real-world settings to support initiatives including active travel schemes, congestion management, improving air quality and road safety.
To do this, the sensors use artificial intelligence (AI) and machine learning (ML) to capture accurate, detailed and anonymous data 24/7 on transport modes, traffic flow and travel patterns.
By installing these sensors in DOLL's living lab, the pair hope to showcase the significant benefits this technology has the potential to bring to cities.
"With projects, events, and the DOLL visitor centre, we offer a neutral matchmaking platform that helps accelerate the development of livable, sustainable and resource-efficient communities through the means of technology. We are very excited to host Vivacity's technology in our innovation playground and to demonstrate the importance of AI-powered traffic sensors," said Teddy Sibbern Axelsen, Director of DOLL.
DOLL has more than 400 acres of living lab space and over 500 visits. With this, it provides a unique opportunity for companies that are developing solutions for smart and connected cities.
It focuses on innovation in areas such as:
Intelligent traffic systems

Smart mobility

Outdoor lighting

Environmental monitoring

Waste control

Digital infrastructure
Vivacity's plans for the future
Recently, Vivacity Labs also outlined its prospects for the future. The company are planning to invest heavily into further research to support its anonymous data insights. This is with a strong emphasis on multi-modal control on optimisation for a wide range of scenarios.
The post said: "We will continue using delay as the main metric for performance evaluation of vehicle congestion reduction while adding stopped time for pedestrians and cyclists as a second measure later this year."
Additionally, Vivacity has promised it will continue to look at independent parties to assess its products to ensure the company's performance remains high.