Talkwalker launches hub using AI to predict consumer trends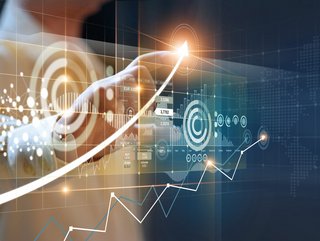 Organisations will now be able to identify new and emerging trends in real time based on consumer behaviour predictions with Talkwalker Forecasting
Talkwalker, a consumer intelligence platform, has announced the launch of Talkwalker Forecasting, a new predictive analytics intelligence hub.
The hub will allow businesses and their brands to foresee changes in consumer behaviour and identify new trends before they happen. Its AI-powered predictive analytics and consumer intelligence capabilities will enable brands to predict how topics, trends and campaigns will change over 90 days. Organisations can now identify new and emerging trends in real time based on consumer behaviour predictions.
Jack Richards, Marketing Manager UK & Nordics at Talkwalker says: "Talkwalker has been at the cutting edge of consumer intelligence innovation, being the first to introduce visual analytics and AI-powered sentiment analysis, now predictive consumer intelligence will be the next standard."
Helping clients make data-driven decisions
Founded in 2009, Talkwalker has offices around the globe, and helps over 2,500 brands to maximise profits with actionable consumer intelligence. The company is recognised by Forrester as a Leader in Consumer Intelligence and Social Listening, with its platform combining a multitude of internal and external data sources with AI powered by Blue Silk technology.
Lokdeep Singh, Chief Product & Technology Officer at Talkwalker says: "Imagine how powerful your business would be if you already knew what will be trending next month. You'd be able to create more engaging campaigns, develop timely products that meet clients' needs, and deliver more personalised customer experiences - and that's just what Forecasting brings. It's a game-changer that will help our clients when planning their business strategies, arming them with future insights based on past consumer trends. This is just the start of what we plan to do with predictive analytics.
"Our mission is to steer businesses toward making data-driven business decisions that'll drive sales and revenue, based on the data of yesterday, today, and tomorrow, powered by our Blue Silk AI technology."