Suplari: the AI spend insight company acquired by Microsoft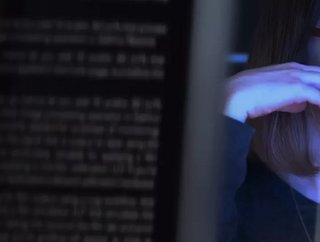 As Microsoft announced it acquired the leading provider of supplier spend insights, Suplari we take a look into the company and its success in the industry
This acquisition comes at a time when Microsoft seem to be grabbing businesses by the handful. Recently, the technology company has acquired RiskIQ, ReFirm Labs and CloudKnox. Its most recent acquisition of Suplari will strengthen business insight for finance and procurement leaders.
Discussing the acquisition Nikesh Parekh, CEO of Suplari said, "We are excited for the new road ahead with Microsoft.  I am ecstatic to report that 100% of our team is continuing to work together to extend Suplari's Spend Intelligence Cloud at Microsoft."
Suplari is a leading provider of supplier spend insights that enable companies to proactively manage supplier spend. The company achieve this by transforming data from multiple sources, such as contracts, purchase orders, invoices, expenses and supplier risk into valuable insight.
Empowering teams to make better purchasing decisions
Founded by Jeff Gerber, Brian White and Nikesh Parekh in 2016, Suplari was born out of Gerber's realisation that there was an opportunity to move data to the cloud and use artificial intelligence (AI) and machine learning to identify patterns.
Now, the company manages more than $180 billion in spend across millions of transactions per month for global corporations.
Parekh spoke about founding the company, he said: "In 2016, we started Suplari with the vision of empowering teams to make better and faster purchasing decisions by leveraging AI-driven insights from the data trapped in antiquated enterprise systems – ERP's, Source to Pay systems, budgets, contracts, T&E systems, and corporate cards. We built an awesome team and product that is second to none in the category."
Utilising machine learning and artificial intelligence
The company delivers the first-ever Spend Intelligence Cloud that enables finance, procurement and business leaders to continuously and collaboratively optimise sourcing, forecasting, risk and compliance.
Built upon advanced machine learning and AI, Suplari helps mid-size and large enterprises achieve spend agility by automating data, spend analytics, insights and actions. This is to help companies predict and manage costs, cash flow and investments across the enterprise. 
Its cloud-based consumer-grade software is quick to deploy and delivers value in less than 90 days.
Providing a solution to Procurement and Finance teams
Suplari's platform was designed to overcome a common problem in Procurement and Finance teams. 
Data in these teams are siloed and disorganised. With its platform, Suplari has solved this problem allowing Procurement and Finance teams who utilise this solution to have access to the same cleansed, normalised, decision-ready information.
By utilising AI technology, Suplari automates the analysis of current data and historical patterns to predict the best spend management actions moving forward.
The Suplari Spend Intelligence Cloud, through the Microsoft acquisition, will help customers maximize financial visibility by using AI to automate the analysis of current data and historical patterns from multiple data sources