MuleSoft: hyperautomation is a top business trend for 2022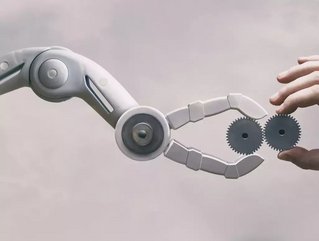 Provider of integration and API platform, MuleSoft, has outlined key trends that will shape IT priorities in 2022, included in that is hyperautomation
MuleSoft has announced that it believes many organisations will turn to hyperautomation as they look to prioritise the delivery of improved user experiences and innovation at speed.
In the new year, the integration and API platform provider believes the trends emerging will be around unlocking data and digital capabilities. It also outlines that composable businesses will take centre stage in 2022.
Continuing to cement itself as the new normal is hybrid working. In order to maximise productivity and the best talent, MuleSoft believes it is imperative to create frictionless hybrid experiences. 
This is due to the increasing expectation in employees that their work lives should be as connected as their personal ones. To enable this, companies will need to move beyond one-off investments in new collaborations platforms to initiatives that create fully connected workplace experiences, MuleSoft outlined.
Empowering IT teams is imperative in supporting this change by giving them easy access to the apps and data they need to do their jobs wherever they're working from. Adding to this MuleSoft believes another trend will be harnessing collaboration between IT and business teams through access to integrated data and apps in a secured and governed way.
The rise of hyperautomation in business
A key trend in 2022 is the growth of hyperautomation. MuleSoft believes that automation will be a key driving force for the modern digital enterprise, rather than a capability to be rolled out in piecemeal projects.
Scaling automation across the entire enterprise will lead to hyperautomation allowing companies to automate anything possible.
Although MuleSoft believes this will be a key business trend in 2022, it does not come without its challenges. The shift to digital-first customer and employee experiences has created more data from more systems, which makes it harder to achieve this level of automation.
To overcome this challenge of securely integrating, automating and managing workflows across multiple silos of data and systems at scale, companies need to combine integration, API management, and automation.
By doing so, organisations will be able to scale and increase the speed of work through hyperautomation, from streamlining sales operations to speeding up customer case resolution.