Meet the speaker: Oracle's Amr Elrawi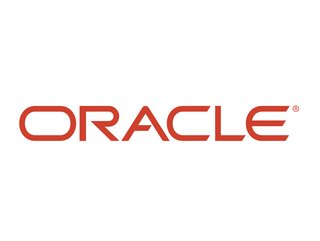 Now our Technology & AI LIVE event, Shaping the Future of Technology & AI, has kicked off we take a look at more speakers we have lined up
In Brief
Name: Amr Elrawi
Company: Oracle
Position: Director, Sports Marketing and Business Development
Year joined: 2018
Attending: 24th June
Keynote topic: Winning with Data in Sports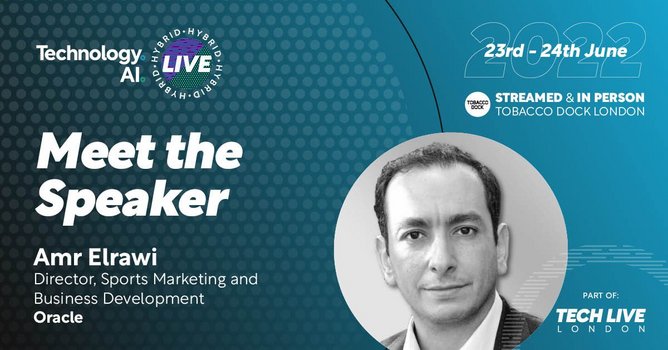 Who is Oracle's Amr Elrawi?
Amr Elrawi is an award-winning commercially focused and data-driven marketer. He has led and driven organisations and marketing teams through their digital transformation journeys, to drive growth and deliver commercial value.
Elrawi has over 20 years of solid global experience in leadership, acquisition and growth, CRM, digital transformation, marketing technology, social media, SEO, paid media and data and analytics, across four different industries; Telecommunications, Technology, Financial Services and Sports.
With this experience, the Director has acquired significant knowledge in leading, executing and optimising digital strategy, with SMART objectives, roadmaps, and capability, based on customer insights and the latest digital trends. He also has strong experience in institutionalising the foundation for new business units' processes, guidelines, frameworks, and KPIs.
Throughout his career, Elrawi has created a great record of managing cross-functional digital programmes and teams in matrix organisations, to drive the best commercial value.
In his presentation, Elrawi will highlight how Oracle is helping Oracle Red Bull Racing use data and technology to improve performance on the track and build an unrivalled fan experience.
Technology & AI LIVE: Shaping the Future of Technology & AI.
This year, sister publications Technology Magazine and AI Magazine are heading back to the Tobacco Dock (London, UK) to host Technology & AI LIVE: Shaping the Future of Technology & AI, part of TECH LIVE London.
The two-day hybrid event will be held on the 23rd and 24th of June 2022, in-person and broadcast live via Brella, our fully interactive virtual platform.
Whether you choose to attend in person to get the most out of the valuable networking and learning opportunities or want to join the action virtually through our live streams, you'll have the chance to submit your own questions to the speakers and panel sessions through the Brella app.
At BizClik, we have a number of standalone brands to focus on certain areas in more detail, and that is exactly what you can expect from the four zones we are setting up for attendees.
To attend in-person or virtually for Technology & AI LIVE: Shaping the Future of Technology & AI, click here.