KX and Microsoft partner to improve data analytics offerings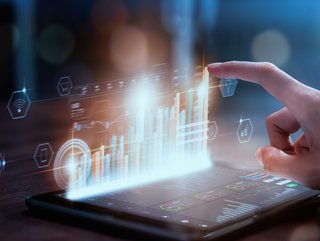 Data company, KX has announced a new partnership with Microsft to expand the research of its KX Insights streaming data analytics platform
Through this new partnership between KX and Microsoft, the pair will also work together to deliver new applications and services aimed at capital markets. This strategic partnership enhances KX's ability to help more customers drive rapid time-to-value from their real-time data assets.
The new partnership comes as research shows that 90% of companies plan to increase investment in real-time analytics, highlighting the need for more data analytics solutions. KX Insights will be embedded natively on the Microsoft Azure platform with KX generating revenue based on consumption.
Part of FD Technologies, KX provides the leading technology for real-time continuous intelligence and works with 49 out of 50 of the world's leading banks and across the manufacturing, telco, utilities and automotive sectors.
KX Insights on Azure represents a first-of-its-kind native integration of a third-party streaming analytics solution on the Microsoft Cloud. Now, it will be quick and easy for enterprises across all industries to adopt KX Insights with just a few simple clicks.
On top of this, KX has agreed to work with Microsoft to target new applications and services that will accelerate innovation and growth for organisations in the financial services sector.
Seamus Keating, CEO of FD Technologies, said: "This strategic partnership with Microsoft accelerates our mission to enable organisations to drive value from their real-time data assets. Enterprises will benefit from the unrivalled performance, scalability and security of KX Insights optimised for Microsoft Azure."
"In addition, we are excited to partner with Microsoft in developing technology solutions that address the demanding requirements of financial services organisations, particularly in capital markets where KX has a market-leading position. This is a landmark agreement for KX, with significant strategic benefits supporting our growth ambitions," he continued.
KX and Microsoft: Meeting the growing demand for data solutions
There is a growing demand across industries for analytics solutions that can efficiently support client needs across both real-time streaming and historic data to enable real-time business-critical decisions.
Both KX and Microsoft recognise this and by embedding KX Insights in Azure, customers will be able to store and access their data using complex event processing, high-performance analytics and machine learning interfaces on one unified and easy-to-use platform.
As it has also been tightly integrated within Microsoft's intelligent cloud ecosystem, the platform will work seamlessly with Microsoft services.
Bill Borden, Corporate Vice President of Worldwide Financial Services at Microsoft said: "KX Insights delivers industry-leading, real-time streaming analytics solutions that transform how firms derive insights from market data. Combining the full range of Microsoft's Intelligent Cloud capabilities with KX technology and expertise, we look forward to empowering our capital markets and financial services customers with new, compelling solutions for faster decision-making and innovation."
Together, the companies will also work to develop applications and services, leveraging KX's capabilities as the world's fastest time-series database as a core building block.
This collaboration aims to help the capital markets ecosystem including exchanges, buy-side firms and sell-side institutions create high-value insights that facilitate real-time decision making.