Johnson Controls introduces an industry-first AI solution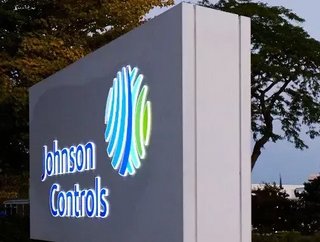 This new solution by Johnson Controls is an all-in-one AI-powered manager for optimising both sustainability and health metrics in buildings
The global leader for smart, healthy and sustainable buildings, Johnson Controls, has introduced an all-in-one solution to empower building operators to track sustainability, health and wellness metrics. It also supports the management of employee health, productivity and tenant experiences.
On top of this, the solution also encourages operators to reduce energy use, water use, waste and carbon footprint.
Johnson Controls' OpenBlue Enterprise Manager's new Performance Advisor is an expansion on the rich capabilities of its OpenBlue Enterprise Manager solution.
This solution already supports organisations seeking to achieve clean air and sustainability targets. It does this through data tracking software, artificial intelligence and intuitive dashboards.
By following indoor air quality and energy consumption data the solution delivers clean air and decarbonisation recommendations in one clear, comprehensive view.  
"Supporting healthy and sustainable buildings is at the core of Johnson Controls priorities and the solutions and services we bring to market. Helping our planet heal and reducing the impact of climate change is part of being a good global citizen and a key moral imperative that drives our business," said Mike Ellis, executive vice president and chief customer & digital officer at Johnson Controls. 
"Environmental, social and governance (ESG) factors continue to grow in importance for building owners and facilities managers in attracting additional investment and tenants. An all-in-one solution that supports elevation of ESG goals while also ensuring occupant safety and comfort addresses the priority needs of our customers in a single, elegant solution," he continued.
Utilising advanced data analytics and AI
By optimising building portfolio performance through advanced data analytics and artificial intelligence (AI), Johnson Control's OpenBlue Enterprise Manager acts as a solution to facilities managers looking to improve building performance.
With a comprehensive suite of applications, the OpenBlue Enterprise manager is used to monitor and improve indoor air quality, energy efficiency, tenant satisfaction, asset performance, maintenance operations, space performance and the comfort of all occupants.
It supports smart building capabilities for property portfolios, this includes:
Commercial offices

Healthcare

Transportation

Retail

K-12 school systems
The new Advisor application within the OpenBlue Enterprise Manager Performance follows Johnson Controls single pane of glass approach. It brings together various sources of data into a single view that makes it simple to monitor and act on a variety of factors at the same time.
Previously, analytics and AI solutions have focused on solving one goal at a time. Johnson Controls new application gives users control over making integrated choices traversing data silos, rather than following static standard operating procedures.
AI technology providing building managers with insight into building performance
This new application's proprietary algorithm measures a variety of parameters such as zone size, occupancy, mask usage and weather forecasts and predicts chances of infection spread.
As a result, it is able to provide recommendations to facilities managers that improve the building performance. This can range from maximum disinfection to energy minimisation, depending on the given needs of a particular space at a specific moment in time.
A key element of this solution is the OpenBlue Infection Risk Score, providing additional information to enable the best decision making.
Also optimising space utilisation, the Performance Advisor application leverages occupancy tracking data and recommends movement of people to alternate spaces. This approach supports the movement of people and resources from over-utilised spaces to under-utilised spaces.
On top of this, it also suggests adjustments to HVAC and lighting systems.
Recently, the company has also announced that its corporate campus building in Glendale, Wisc., has unanimously been designated as a historical landmark by the Milwaukee County Historical Society.
The landmark designation demonstrates how the Glendale campus incorporates Johnson Controls' innovative solutions to deliver sustainability, healthy occupant experiences, and safety and security.