Intelligo: background intelligence powered by AI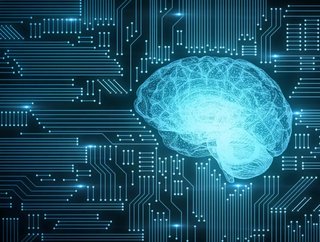 Following the announcement that Intelligo received $22 million in investment, we take a look at the company's growth and work in background intelligence
Intelligo was founded with the mission to increase transparency in business and democratise trust. This mission was driven by the weaknesses in traditional methods and founders, Dana Rakovsky and Shlomo Mirvis, set out to create a better background intelligence solution.
To create this more effective platform, Intelligo leverages the power of artificial intelligence (AI) and big data that makes businesses less susceptible to risk by finding the most accurate, timely, and actionable intel about companies and individuals.
Recently the company secured a  $22 million growth investment from Felicitas Global Partners, LLC and comes just one year after the company's $15 million Series B round. Now, Intelligo's funding totals at $44 million.
The company also recorded a 200% annual revenue growth over the past three years and is on track for 300% growth this year.
Clarity: improving the accuracy of background checks
Its AI-powered platform, Intelligo Clarity, provides wide data coverage to improve the accuracy of background checks and offer timely and intelligible results. This means investors can make informed decisions exactly when they need to.
With the ability to employ multiple layers of artificial intelligence and automation in its technology, Intelligo is able to comb global networks for an unparalleled quantity of data.
By sifting through millions of records and data, analyzing disparate data points and determining patterns, Intelligo's proprietary technology is able to produce comprehensive reports that are coupled with the human touch. 
Adding to this, the company also offers Ongoing Monitoring to continuously check for red flags after reports are published, ensuring that real-time insights are never overlooked.
Enhancing its offering for Intelligo's customers
To enhance its product, Intelligo recently announced new features to its Clarity product suite. With the new features, organisations can more easily view, react to, and share information across the organisation while maintaining strict security and adhering to compliance requirements.
These features include:
Custom Flags that allow users to highlight certain findings that are particularly important to their due diligence decision making.

Commenting where users can write in their own insights on specific items and notify other colleagues about significant items.

AI Recommendations based on data collected previously from the system, which will help organisations capture more relevant information in order to minimize risk. 
In addition, Intelligo users now have the ability to Remove and Approve items based on relevance to their decision-making process.