How Torch.AI uses machine learning for data-led decisions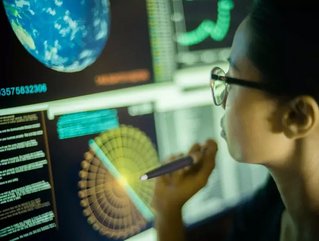 Torch.AI is an emerging provider of machine learning for use in high performance data processing...
Such is the wealth of data available to companies nowadays, whether from how users interact with websites or scraped from IoT sensors, it's imperative that the most beneficial information isn't buried in meaningless statistics.
Overcoming this problem essentially requires the large scale capabilities of artificial intelligence, with Torch.AI being an emerging source of such a solution.
Beating the data deluge
The Washington-based firm, which was founded in 2017, offers machine learning for use in high performance data processing. Its Nexus AI platform unifies disparate sources of data across an organisation to fuel informed decision making.
The company has just received its first round of institutional investment, a $30mn Series A led by San Francisco's WestCap Group.
"Torch.AI's philosophy embraces more open and adaptable architectures, allowing us to provide lower cost, future-proof solutions offering a dramatic departure from the monolithic black boxes and complex middleware that are the norm in the machine learning and data management landscape," Brian Weaver, Torch.AI CEO. "This new funding and our partnership with WestCap Group provides welcome resources to further our marketplace disruption and accelerate the growth of our team to keep up with demand."
Organising data of the world's largest players
Aside from its financial backing, the company has received support from some of the biggest organisations worldwide. Customers include the likes of Microsoft, General Electric, the USAF, and the US Departments of Agriculture and Defense.
The company said it would use the funds to enhance its technology, expand in the US and improve the user experience.
Westcap Partner Kevin Marcus said: "In Brian Weaver and the team at Torch.AI, we recognize the leadership, competitive advantage and innovative spirit they share with those great companies. WestCap is thrilled to be part of the growth and development of Torch.AI as it redefines the data infrastructure marketplace."