How Data Language facilitates digital transformation with AI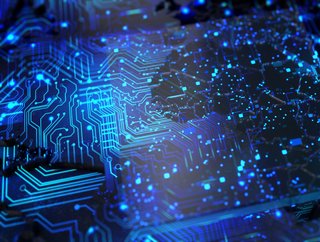 Fabio Colasanti, Head of Data at Data Language on how his skills and expertise support the company and its drive to digitally transform business with AI
Can you tell me about Data Language?
Data Language was founded in 2014 by my colleagues Julian Everett, Paul Wilton and Silver Oliver. They worked together at the BBC, where they delivered the first large-scale knowledge graph project in UK digital publishing, moving BBC Sport from a classic content-led approach to a data-led product that could support rapid and continuous innovation. I went on to join the team as Head of Data in 2016.
Julian, Paul and Silver recognised the need for this market-leading expertise across publishing and in many other sectors. Since 2014, Data Language has grown, taking this pragmatic knowledge graph paradigm across publishing and beyond, helping organisations in their data-led digital transformations. Digital publishing was the first sector to adopt large scale knowledge graphs to connect and contextualise core business information, and now we are seeing the need across all sectors and all enterprises. We have since launched a product suite that includes data, AI and video tools to support data-led digital transformation.
What is your role and responsibilities at the company?
As Head of Data, I'm responsible for enterprise data strategy and machine learning architectures. We have a particular focus on NLP and we work at the intersection between knowledge graphs and AI. I look after the continuous optimization and new features of our machine learning products and work closely with our customers to enable them to deliver their data platform and AI ambitions.
What skills with AI and data have you developed over your career and brought to Data Language?
Prior to joining Data Language, I was Lead Enterprise Architect at Telegraph Media Group,
working on knowledge graphs for semantically enriched content, as well as developing TMG's data platform for enabling enterprise analytics and real-time insights. Before then I was Data and Information Architect at Euromoney (DGMT) where we introduced one of the earliest implementations of a graph-enabled linked data platform for connecting content across dozens of publications.
How do you think AI could support digital transformation in business and improve operations?
Digitalisation improves the efficiency and quality of a business's processes. Integrating conventional records into an AI and knowledge graph system removes redundancies and provides new revenue and value-producing opportunities, maximising business' chances of success in the marketplace.
To use AI technologies effectively, businesses must truly understand the challenges they are trying to resolve. Too often, businesses buy into technology 'hype' rather than solutions that are actually best suited to long-term improvements of their processes. This can lead to solutions being designed around an expensive technology investment, instead of being focused on true problem resolution, and is particularly common when a generic solution is purchased over something specifically focused on their sector or digitisation challenge.
As such, before investing in AI to support digital transformation initiatives, companies must spend time investigating and understanding where the biggest opportunities in their core business are and whether AI really is the best solution.
What can we expect from Data Language in the future?
Our ambition is to be the go-to vendor for knowledge graph and AI products that enable global brands to leap ahead of the competition. You can also expect to see us continuing to expand our partnerships in the months and years to come.