How Anodot leverages AI and ML to eliminate blind spots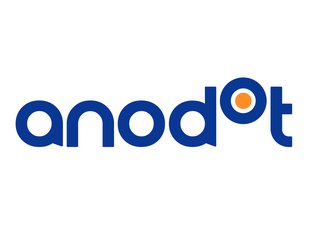 We take a look at Anodot, the analytics company that leverages artificial intelligence (AI) and machine learning (ML) to eliminate blind spots in business
Enabling organisations to leverage the transformative power of AI, Anodot is a provider of AI-driven, autonomous business monitoring solutions. These solutions aim to identify revenue-critical business incidents to then provide real-time alerts and forecasts with AI and ML.
Anodot's customers use the software to protect revenue, reduce costs and improve the customer experience. With its solution, the company eliminates blind spots by proactively monitoring business metrics.
The company was founded in 2014 by David Drai, Ira Cohen, and Shay Lang and is trusted by numerous Fortune 500 companies. Anodot was founded with the goal to take a new approach to business monitoring. By offering autonomous monitoring, Anodot provides a solution for data driven companies that struggle to monitor metrics at scale.
Anodot's AI-based detection solutions
Anodot's solutions offer a range of benefits enabling customers to protect their revenues, manage their costs and assure their customer experience.
For payments, Anodot's solution detect payment issues, intelligently route payments and optimises approval rates and revenue with real time monitoring across payment data.
With its Cloud Costs solution, Anodot offers its customers accurate monitoring and forecasting as well as savings recommendations that cut up to 40% on annual cloud spend.
To ensure a flawless digital experience, the company's monitoring solution allows customers to find and fix digital experience incidents before they impact the customers and business.
This year, Anodot was included as a Representative Vendor in the J Gartner "Market Guide for AI Offerings in CSP Network Operations."
"Anodot is enabling the world's largest telcos to protect revenue and improve the overall service experience—reducing the number of alerts by 90% and time to resolve incidents by 30%," said Amir Kupervas, Telecom Managing Director, Anodot.
"We believe that this Gartner Market Guide validates our approach of AI-based anomaly detection being the first and most critical step in taking telecoms to the next level of performance, service, availability and customer experience," he added.
Anodot's expansion to continue company growth
Recently, the company also announced that it is expanding its leadership team with the promotion of Amit Levi to Chief Marketing Officer.
"I am excited to be part of such an extraordinary team and to take on new responsibilities and challenges within Anodot, especially at this pivotal moment of growth for the company," said Levi.
Levi was appointed following four years as VP of Growth and Marketing and has over 15 years of experience in the fields of marketing, product, and data. Now, the CMO will spearhead Anodot's global marketing strategy, help drive company growth, and further develop Anodot's international brand.
"Amit embodies Anodot's vision and has been essential to the company's growth over the past four years. Together, we have built a company that is powering the future of business intelligence as we know it," said David Drai, CEO and Co-Founder of Anodot.