Hitachi Vantara: connecting digital capabilities with data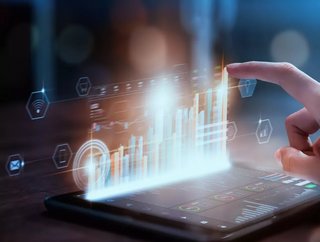 Following the announcement that Hitachi Vantara is expanding its relationship with Rainforest Connect we take a look into work the company has done with AI
Just last year Hitachi Vantara, a wholly-owned subsidiary of Hitachi announced it joined forces with Hitachi consulting as one company. This new company aimed to create a new digital infrastructure and solutions powerhouse.
Hoping to be the world's preferred digital innovation partner by unlocking the "good" in data that benefits customers, Hitachi Vantara brings a competitive edge to the digital domains that matter most: the data centre, data operations and enterprise digital transformation.
With its artificial intelligence (AI) driven solutions, Hitachi Vantara helps its customers jump-start their AI-driven enterprise with proven solutions that are reflected in business outcomes. 
By utilising data, Hitachi Vantara enables its customers to build a business advantage with solutions that drive efficiencies, productivity, customer insights and bottom-line impact. Its solutions can speed its customers' analytic advantage with deep AI expertise combined with proven solution cores, frameworks and accelerators.
AI-powered insight solutions from Hitachi Vantara
Hitachi Vantara has created a group of AI Insights Solutions to speed its customers' analytic advantage with deep AI expertise combined with proven solution cores, frameworks and accelerators.
The company's Regulatory Compliance Intelligence allows customers to achieve accuracy, speed and ease of compliance with a data-driven approach. The technology consolidates and modernises its clients' data with governance software, apply analytics that uncovers risks, and use a metadata structure for efficient investigations.
It also enables clients to:
Create accuracy across compliance efforts

Control access with data governance 

Rapidly meet new reporting requirements

Lower costs for regulatory investigations 

Reduce regulatory and reputation risk

Avoid costly delays and potential fines
Additionally, the company's customer intelligence platform enables customers to build their business advantage by engaging customers with finely tuned offers and actions based on AI insights. 
By supporting other businesses as they look to harness the power of data and analytics to reveal insights about their own customers, Hitachi Vantara's AI-enabled model gives clients:
A 360-degree, enterprise-wide view of customers

Promotion decisions informed by buying insights

Improved loyalty and reduced churn

Demand pricing informed from behavioural analytics

Share of wallet growth with personalised offers

Excellent support experiences using customer insights
Finally, Hitachi Vantara's Operational Intelligence leverages data, analytics, and machine learning to achieve predictive equipment maintenance, optimised workflows and greater throughput from production.
This offering experiences end-to-end efficiencies by using the internet of things (IoT) data analytics for machine maintenance, video analytic for improved spatial usage and process mining solutions to drive redundancy from your workflows. 
It also oversees the finances of the operation with AI insights to uncover risks and create more refined business decisions. This solution can be used in a number of applications including:
Manufacturing intelligence

Smart spaces

Digital fleet

Managed services

Supply chain intelligence

Digital hospital

Workforce intelligence

Corporate finance intelligence

Process mining intelligence
Along with these services, Hitachi Vantara offers advisory services to support organisations to create their AI data and business strategies.