HAVI: driving savings in the supply chain with AI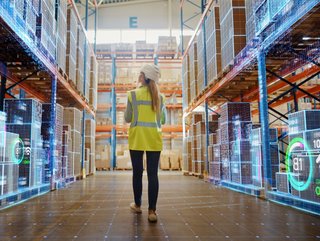 We take a look at HAVI, the supply chain management company utilising artificial intelligence (AI) to speed communications and boost savings for customers
Founded in 1974, HAVI is a provider of end-to-end sourcing solution that drives savings and value focusing on innovating, optimising and managing the supply chains of leading brands.
Serving over 300 customers, HAVI utilities AI to offer multiple solutions in supply chain management and logistics with predictive analytics. Combining operational excellence with digital analytics, the company helps its customers manage their supply chain, collect amd analyse data, enhance planning, improve decision making, streamline routine tasks and speed communications.
With its AI capabilities, HAVI builds resilience into its customers' supply chains and look to create pathways to greener supply chains for a more sustainable future.
The company's sourcing services provides category leadership, unmatched insights and in-depth analytics underpinned by its global perspective. HAVI's experts help unlock value, savings and a competitive edge for category management, tendering, supplier and contract management.
Through end-to-end sourcing supply chain services and its customisable product suite, HAVI enables more flexibility within its customers business as they deliver across the board. The solution looks to overcome the biggest challenges to its customers' bottom line so customers can make better and more informed decisions when it comes to sourcing.
HAVI's category expertise and cost savings strategies benefits customers in critical areas including packaging, foods and liquids, indirects and tail spends and promotional items. With this knowledge, the company supports a number of brands including McDonalds, Coca-Cola and Shell.
HAVI: sustainability, the supply chain and AI
Leading the way when it comes to sourcing, storing, planning, picking, delivering, unpacking and recycling in the supply chain, HAVI speeds the physical processes by mastering how to connect data, analytics and insights.
The company accelerates its customers' use of digital technologies to improve supply chain processes and its suite of digital platforms and tools help customers to streamline routine tasks, enhance data analysis, deliver detailed insights, inform decision making and mitigate risks.
HAVI's analytics and insight capabilities support customers as they look to make informed decisions by analysing history, formulating predictions, building scenarios and plan for contingencies. The technology means HAVI can help clients make data-driven connections their supply chain thrives on.
Driving forward the circular economy revolutions, HAVI has partnered with McDonald's and Neste in the Netherlands to encourage people about reusing and recycling waste.
Last year, the company was named a US Best Managed Company for 2021. This award, sponsored by Deloitte Private and The Wall Street Journal, is given to US companies that have demonstrated excellence in strategic planning and execution, a commitment to their people and fostering a dynamic, resilient culture, as well as strong financials, all while facing the uncertainty of the COVID-19 pandemic.
Additionally, HAVI jointly developed McDonald's plastic-free sundae cup and cold cup lid which won the 'Bio-Based' category at the 2021 Sustainability Awards, hosted by Packaging Europe.
This award came soon after the company announced its acquisition of PMI Worldwide, a global manufacturer of sustainable food and beverage container solutions. With this acquisition, HAVI expanded its position as a leader in product development and strategic sourcing serving the world's largest global foodservice brands.