The future of HR is all things predictive and data-driven
By By Kiran Pasham, Chief Architect / President and Co-Founder of SplashBI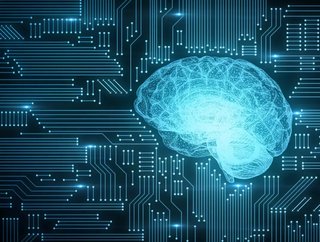 Kiran Pasham explains how organisations thrive and grow by embedding the right AI technology into their core strategies for HR processes
The importance of integrating disparate data has never been so important. How can HR aid the business in moving forward by leveraging artificial intelligence (AI), when their valuable time is devoured by sifting through massive amounts of data management?  AI works by using machine learning algorithms that imitate the cognitive functions of human beings; which translates to the algorithms learning to predict what a human would actually do in any situation.  This is then followed by carrying out the next appropriate task at the next appropriate point in time. 
The AI integration 
It is no secret that AI integration into human resources (HR) practices will make organisations more sophisticated because these applications can utilise predictive analytics in order to help HR teams and management make more informed decisions. The HR department's goal is all about recruiting and retaining a high-performing, diverse, and engaged workforce.
For this to be achieved on a wide scale, HR departments need to broaden their horizons by leveraging scalable AI technologies and moving away from error-prone manual tasks.  To alleviate the monotony of these types of duties, companies are investing in AI to support employees by transferring information to smart digital platforms that can mash up massive amounts of data and automatically create models/dashboards thus leading to a more efficient way of working. 
An overwhelming benefit of AI in HR is the scale.  The ability to make real-time decisions based on pre-installed algorithms across the entire enterprise is a massive game-changing benefit.  The result is an HR team and a Leadership Team that is more prepared and better equipped for strategic decision-making.  Efficiencies follow through with the automation of archaic manual processes.
Furthermore, AI supports HR departments with an opportunity to improve the candidate and employee experience by automating repetitive, low-value tasks and freeing up time to focus on the areas that deliver the most business value.  Prime example, instead of HR spending time overseeing every step of the recruiting process and sifting through resumes and candidate data, those steps can be intelligently automated, they can focus on enhancing the recruiting channels that are the most productive and reduce the time to hire the highest quality candidates. 
The smarter way of working 
Utilising AI, HR teams can use the gathered workforce data to predict employee performance, fatigue, flight risk and overall engagement, ultimately enabling more productive and strategic conversations to support the employee experience, retention and performance. 
With the right platforms, it is easy to leverage AI within workflows to build smarter, personalised schedules. This empowers employees by creating self-service reporting, especially those with frontline/hourly positions to take more control of their work/life balance. Using AI for these important but repetitive administrative requests such as reporting also unburdens managers, allowing them to spend more time working with customers, and training teams.
The approach to successfully adopting machine learning starts with a results-driven mentality.  Defining the business outcomes is paramount when putting together the AI strategy.  Successful organisations support their HR departments to further develop the approach to implementing and integrating AI within workflows in order to meet and achieve specific goals/targets. 
Working together
AI not only positively impacts HR but is a massive competitive differentiator for the entire business.  Ultimately, replacing error-prone arduous tasks like manual data collection and reporting with powerful AI systems allows HR and Leadership the time to focus on the strategic areas that will lead to growth and market share.
The upside for HR professionals is that the disruption brought to HR tasks and processes by AI are enhancing, thus elevating HR's deliverables to a strategic level.  With the right combination of personal communication and digital means, the entire team will have the available bandwidth to focus on more impactful actions. In the end, HR will be armed with the insights to hire better, increase engagement, and retain top talent.