First-party data key to rebuilding trust in online platforms
By Tom Bianchi, EMEA CMO, Acquia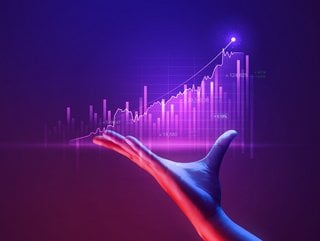 To stop data breaches, brands can use first-party data strategies to rebuild trust and future-proof their online experiences to reduce data breaches
The personal data revolt
Consumers have never been more aware of their personal data and how brands, spearheaded by social media platforms, seek to use it. It's been almost two years since Netflix's documentary, 'The Social Dilemma', blew the lid off social media's third-party data practices in 2020 for the uninformed consumer. Since then, the mismanagement of user data is making headlines more and more, most recently with a leak from Facebook suggesting that the platform doesn't even know where user data ends up.
A recent study commissioned by Aquia shows just how far consumer faith has fallen. According to the survey, 63% of UK consumers distrust social media due to privacy concerns and, significantly, 48% said that recent revelations about data sharing practices have directly led to them using the platforms less often.
The falling stock of social media should serve as a warning to all businesses and has also set off a cycle of tougher legislation for data protection and privacy that will have major consequences across all digital industries.
Tougher legislation is coming
Four years after the advent of GDPR, a framework that many enterprises of all sizes still struggle with, including Amazon, which saw the largest fine of $877 million, data protection laws are still evolving. The UK announced its new Data Reform Bill in early Q2 and also began setting up a Digital Markets Unit (DMU) last year, which will establish a code of conduct for digital businesses and has the authority to distribute fines of up to 10% of a firm's annual turnover for breaches.
The EU has also recently announced a new digital services act (DSA) and a Digital Markets Act (DMA), that will mandate how online platforms that operate in the EU can moderate content, advertise and use algorithms. These new legislations aim to create a 'safer digital space' for users and establish a 'level playing field' for digital enterprises.
Is third-party data on borrowed time?
These regulations and the general erosion of consumer trust are largely a direct result of an over-reliance on third-party data practices. Because third-party data is probabilistic and is the result of aggregating data from multiple sources to create an approximate view of a person, this creates two major problems.
One is that the data can be inaccurate and is built from guess-work, resulting in a scattered approach where consumers receive communications that can often be out-of-touch - creating frustration and mistrust. The second is the miriad of sources for third-party data opens up enterprises to compliance risks, the more data of this kind you rely on (and the more different sources being used) the higher the likelihood of a break in the chain. Regulators will hold you accountable for any errors or malpractice performed on your behalf by a third party.
Putting the 'personal' back in personal data
To be able to ride the wave of new legislation, win back consumer trust and deliver truly personalised experiences, platforms need to move away from third-party data and towards first-party and even zero-party data. First-party data is accurate and high quality because it is deterministic - it's collected, with a customer's permission and consent, directly from any owned channels that they engage with, such as a brand's website or application. Zero-party data can strengthen this even further, as customers willingly submit additional information themselves through interactive content like quizzes, surveys or download forms.
Both of these forms of data have minimal privacy issues and are a great foundation to build consent-based personalised experiences. To do this, platforms need to map out this data collection journey and ensure data is properly secured to stay on top of the changing privacy regulations. Beyond this, managing and engineering this into something valuable will require powerful data platforms to build purchasing profiles and create segments of one. Not only are such experiences built on trust and consent, but the personalised offering will be far more attractive to customers. Indeed, according to a report from Acquia, 97% of UK marketers report that collecting first-party data is a higher priority than it was two years ago.
It's time for us as an industry to clean house when it comes to data privacy. The last several years may be looked back on as the wild-west of the digital economy, where even world-leading platforms were caught up in a free-for-all with personal data practises. As with most things, enterprises that pivot first will reap the benefits - simultaneously avoiding the bite of far more stringent (and completely necessary) regulations while winning the trust and loyalty of increasingly-sceptic digital consumers.