Databricks' unified platform for data and AI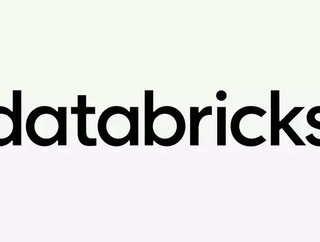 Following the announcement that Databricks launched its Partner Connect portal, we take a look at how the company supports its customers by utilising AI
Founded in 2013 by the original creators of Apache Spark, Delta Lake and MLflow, Databricks is the world's first and only lakehouse platform in the cloud.
The company was founded by a group of seven entrepreneurs, Ali Ghodsi, Ion Stoica, Matei Zaharia, Patrick Wendell, Reynold Xin, Andy Konwinski and Arsalan Tavakoli-Shiraji.
Databricks combines the best of data warehouses and data lakes to offer an open and unified platform for data and artificial intelligence (AI).
Lakehouse systems were created to address the limitations of data lakes. These systems are a new, open architecture that combines the best elements of data lakes and data warehouses. Lakehouses are enabled by a new system design that implements similar data structures and data management features to those in a data warehouse directly on top of low-cost cloud storage in open formats.


Databricks: simplifying and democratising data and AI
With its AI-enabled technology, Databricks serves more than 5,000 organisations worldwide including ABN AMRO, Condé Nast, H&M Group, Regeneron and Shell. These companies rely on Databricks to enable massive-scale data engineering, collaborative data science, full-lifecycle machine learning and business analytics.
Databricks is headquartered in San Francisco, has offices around the world and has hundreds of global partners including Microsoft, Amazon, Tableau, Informatica, Cap Gemini and Booz Allen Hamilton.
By helping data teams to solve the world's toughest problems, Databricks is on a mission to simplify and democratise data and AI.
The company's Lakehouse Platform delivers data management and performance typically found in data warehouses with the low-cost, flexible object stores offered by data lakes.
Through its unified platform, customers can simplify their architecture by eliminating the data silos that traditionally separate analytics, data science and machine learning.
As the platform is built on open source and open standards, the platform maximises flexibility. The Lakehouse Platform native collaborative capabilities also accelerate users ability to work across teams and innovate faster.
Databricks Partner Connect
Recently, the company announced Databricks Partner Connect, a one-stop portal for customers to quickly discover a broad set of validated data, analytics, and AI tools.
It also allows customers to easily integrate them with their Databricks lakehouse across multiple cloud providers.
Commenting on this launch, CEO and Co-Founder, Ghodsi said: "With Partner Connect, we're able to open up the Databricks Lakehouse Platform to partners in new ways that will make it much easier for us to collectively serve customers better. Partners will be able to directly reach Databricks customers with their solutions in the moment, and our sales and marketing teams will be able to collaborate closely to solve customer challenges."
Not only will Partner Connect allow customers to integrate the data tools they already use, but it will also enable them to discover new, pre-validated solutions from Databricks partners that complement their expanding business needs.
With Partner Connect, customers can easily extend their lakehouse into every corner of their data ecosystem to solve current and future challenges.