Databricks AI calls in $1bn investment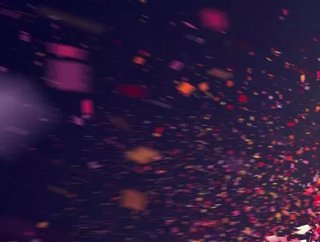 Databricks, the data and AI company, has announced a $1bn investment to support its growth in the sector...
Databricks has secured a $1 billion investment to further its rapid growth in the AI market.
The cash will shore up the San Francisco-based company's heady rise in unified data. Investors in this round of funding were led by newcomer Franklin Templeton, with Canada Pension Plan Investment Board, Fidelity Management and Research and Whale Rock also in the pool.
Databricks has also secured strategic partnerships with AWS, CapitalG and Salesforce.
Existing investors including Microsoft, Andreessen Horowitz, Alkeon Capital Management, funds and accounts managed by BlackRock, Coatue Management, funds and accounts advised by T Rowe Price Associates and Tiger Global Management were also on board for the deal.
Ali Ghodsi, CEO and co-founder of Databricks, said, "We see this investment and our continued rapid growth as further validation of our vision for a simple, open and unified data platform that can support all data-driven use cases, from BI to AI.
'Lakehouse architecture'
"Built on a modern lakehouse architecture in the cloud, Databricks helps organizations eliminate the cost and complexity that is inherent in legacy data architectures so that data teams can collaborate and innovate faster. This lakehouse paradigm is what's fuelling our growth, and it's great to see how excited our investors are to be a part of it."
Jonathan Curtis, senior vice president, research analyst and portfolio manager at Franklin Templeton said, "Franklin Templeton is excited to work with Databricks as they enter this next stage of their impressive journey. We've seen first hand their ability to help enterprises leverage data to better understand customer journeys, operationalise business processes and, ultimately, build competitive advantage rooted in data. We believe they have a strong, accomplished team and visionary platform, and believe that the future for Databricks is bright, with a clear leadership position and open-ended growth opportunity."
'Scalable data and AI'
Scott Guthrie, executive vice president, cloud and AI at Microsoft, said, "Azure Databricks continues to be an impressive solution that brings the latest advances in open, flexible and scalable data and AI capabilities to our customers. Our investment underscores the vision we share with Databricks of simplifying data and AI for our customers. Together, we will continue to build on the success of Azure Databricks and seamless integrations across Azure data services to enable cloud-scale analytics and AI on Azure."
The investment takes Databricks market value to $28 billion.