Data: the best partner in the employee retention crisis
By Yustina Saleh, PhD, VP, Research and Value at Visier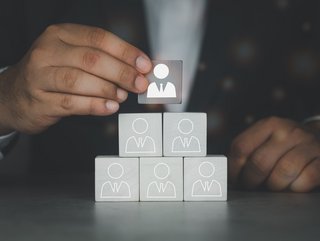 Yustina Saleh, PhD, VP, Research and Value at Visier on the power of data when it comes to employee satisfaction and retention
Employee patience for teething problems associated with hybrid working is quickly running thin. It's no longer ok to blame the pandemic for the opportunities we once missed out on and the challenges of replicating the in-person experience in a fully hybrid environment. Employees have come to expect long-term and fully implemented solutions to tackle our evolving approach to working in a fully hybrid world.
This new system of work has set a precedent where people have had the option to work from home for the past two years. According to the Office for National Statistics (ONS), the proportion of adults working from home increased to 37% last year, from 27% in 2019. What's more, the vast majority of these workers (85%) desire a hybrid style of working in the future. This phenomenon has increased in the last year amongst working professionals and shows no sign of reversing. This is because many find the work-life balance more favourable within a hybrid system. However, hybrid working has its disadvantages too. Whilst it offers people the ability to work from the comfort of their own homes, long periods of online, impersonal interactions can be isolating and can even make employees feel stagnant and detached from climbing the career ladder, even if the very opportunities to do so have been there all along.
Upskilling as a retention tactic
Working remotely often hinders in-person collaboration and connection. At a time when employees don't have instant access to learning from their peers and leaders via osmosis, many are leaving roles on a quest to learn new skills, which they feel are lacking in their current workplace.
Employees however do in fact have access to multiple training options. The challenge is that they don't possess enough knowledge as to how to prioritise or choose the most beneficial to their career path or the needs of the employer in the hybrid world of work. It's a lose-lose situation. Businesses are therefore facing a significant uphill struggle. They need to demonstrate that they can provide upskilling opportunities to their workforce in order to prevent mass walk-outs. Yet to prove this, business leaders will need to work harder to equip and connect their employees to the necessary skills and training that their company already provides.
Lifelong learning and development
L&D teams are currently struggling to measure the effectiveness of training and benchmarking outcomes. Consequently, leaders aren't able to see the real value of development tools. Without the data to measure the trajectory of success, it can prove harder to put together a business case to further invest in new tools. Analytics is critical to this measurement process and, implementing it before installing L&D programmes provides decision-makers with a complete picture of the learning cycle throughout an employee's tenure at the organisation.
The fundamental way this can be done is by leaning on radical, yet simple technology to display and monitor training programmes to put ambitious employees at ease. An example of this is creating employee career profiles, in which employers work with their employees to build out personalised career paths. These profiles should include existing skills, desired skills and a list of peers and projects employees wish to work on and learn from. From this analysis, data can identify skills gaps at the corporate and individual level and can step in to match these career profiles to upcoming career development opportunities, training and collaborations that are tailored to each employee. By using technology and data in this way, HR teams can benchmark, set KPIs and measure employee skill levels. Exposure to this data allows leaders to determine which levers to pull to further increase employee retention based on which L&D programs the data has revealed as most successful.
In using data, we can better understand employees' needs, support L&D and facilitate improved decision making at the C-suite level. Employees should not feel the need to look elsewhere for learning and development opportunities. Instead, in taking this approach, they should feel their employers are working with them to guide them towards the opportunities they desire, that exist, where they are.