Cognizant: best practices for turning data into ROI with AI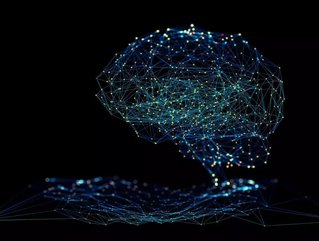 Cognizant found, in its global study, that two-thirds of senior executives─regardless of industry or region─see AI as highly important for future su...
In the wake of the COVID-19 pandemic, the world has experienced a new kind of "normal". Our day to day life has become synonymous with social unrest, economic upheaval, and an overwhelming level of uncertainty. It's been chaotic, to say the least. Though, it has to be said that every cloud has a silver lining and, amid that chaos, there has been a lot of personal and professional development. Individuals and organisations alike have been desperately searching for answers, to better prepare themselves for the world that we will emerge into post-COVID-19; nobody knows what it will look like yet, but we've got a fairly good idea that it'll be completely different to the one that we're leaving behind. A new era is coming, and it will be an era that artificial intelligence (AI) truly comes into its own. Experts like Cognizant believe that 2020 will, in fact, be remembered as the tipping point for AI. 
is groundbreaking. It was conducted during the outbreak of coronavirus, and it reveals that executives are turning en masse to AI to make better, more intelligent decisions─especially when much of the information and decision models needed are fast-changing or unknown. In the study, Cognizant focused on 1,200 companies, in conjunction with ESI ThoughtLab, and found that "almost two-thirds of senior executives─regardless of industry or region─see AI as highly important to the future of their businesses." 
Man industry-leaders and C-Suite executives came to realise, at the very start of the pandemic, that their businesses didn't have access to the data that they needed to make "intelligent decisions in the face of chaos." Unsurprising, really, given that the data they previously relied on reflected a "normal" world as we once knew it. Now we have a new normal, however. Accurate information is one of the most important aspects of modern business analytics, so it's vital that companies get hold of the most recent, accurate, and relevant data, so that they can successfully interpret consumer demands and produce products and services to suit their needs. Unfortunately, what worked before won't anymore, and forecast models which were previously "good enough" are now outdated and borderline useless. 
"It's no wonder, then, that businesses have little interest in returning to the old ways of working," said the report. "Over the next three years, twice as many businesses expect to be in the advanced stages of AI maturity vs today, and annual spending increases will nearly double from 4.6% to 8.3%." 
Cognizant's findings show that AI is clearly going to offer a great ROI, but it should be noted that it isn't an overnight transformation or a simple click of the fingers. Right now, "more than half of businesses are seeing positive returns on their AI investments, the average ROI is just 1.3%." On top of this, it's worth noting that, with higher upfront costs in data modernisation, adopting tech and developing people, it could take organisations an average of 17 months to see a positive return on their initial investment.