BRIDGEi2i: the AI analytics firm acquired by Accenture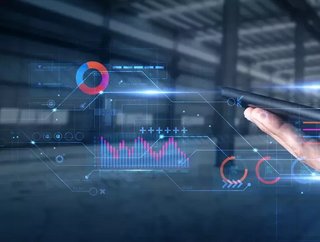 Following the announcement that Accenture has acquired AI firm BRIDGEi2i, AI Magazine takes a look into the company's growth over the years
Founded in 2011, BRIDGEi2i specialises in data-driven digital transformation for companies across industries and global markets.
By combining data engineering, advanced analytics, proprietary artificial intelligence (AI) accelerators and consulting services, the company helps enterprises drive insights for faster and more accurate decision-making. As a result, BRIDGEi2i enable a shorter time to value.
Discussing the company's drive to support business transformation Prithvijit Roy, Chief Executive Officer and Co-Founder of BRIDGEi2i said: "The digital enterprise of the future is being reimagined today with AI. At BRIDGEi2i, we believe in diving into the heart of business challenges and driving transformation in its truest sense for our clients by combining our AI capabilities with our digital consulting expertise." 
BRIDGEi2i: specialists in asset-based consulting
As a trusted partner to enterprises globally for driving actions for digital transformation outcomes, BRIDGEi2i provide contextual AI-powered analytics solutions to solve complex business problems and deliver digital transformation outcomes.
The company specialise in asset-based consulting, a structured approach to solving complex business problems that deploy contextual solutions powered by its proprietary AI accelerators (Watchtower, Recommender, Optimizer and Converser). 
For its work in AI, the company was recently included in Gartner's Market Guide for Artificial Intelligence Service Providers, 2021. BRIDGEi2i was featured for its machine learning, deep learning, NLT, and optimisation techniques.
Its commitment to supporting businesses with digital transformation is underpinned by the company's understanding of AI and recognises its importance in making sense of data, to drive intelligent actions. 
Enhancing Accenture's AI skils
Recognising the impactful nature of BRIDGEi2i's operations, Accenture has now entered into an agreement to acquire the company.
The acquisition will add more than 800 deeply skilled professionals to Accenture's Applied Intelligence practice. In doing so, it will strengthen and scale up its global capabilities in data science, machine learning and AI-powered insights.
Commenting on the acquisition, Sanjeev Vohra, Global Lead for Accenture Applied Intelligence said: "The COVID-19 pandemic has made technologies such as AI core to business success, with scaled investments enabling enterprises to thrive by refocusing on growth during the most disruptive time in their history. In this rapidly evolving space, constantly building new capabilities is key, and we believe that BRIDGEi2i will further enhance our AI skills and data science capabilities to strengthen how our global network delivers value for clients."