Big Data London 2023: Unveiling the future of AI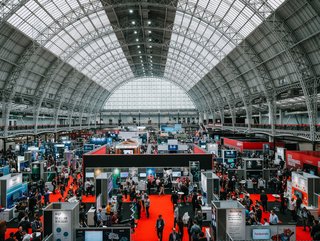 Big Data LDN hopes to address how data can be transformed into actionable insights that drive impact, exploring themes from AI to data privacy and security, data ethics, data culture and more
Big Data LDN 2023 is set to focus on generative AI, deep learning and data transformation, with speakers including Tim Peake, Katie Russell and Barr Moses
In the midst of widespread data innovation, Big Data London 2023 is aiming to position itself at the epicentre of the revolution.
Taking place at London Olympia from 20-21st September 2023, this year's show will emphasise the rise in generative AI and how a shift has been created in how people interact with and utilise data.
The show will aim to draw on the evolution of deep learning and NLP technologies to drive the future of automation and shape the way we collect, process and extract value from data. AI is a pivotal theme to the conference as businesses look to embrace generative AI as the science of data continues to evolve.
How data can be transformed into action with AI
Big Data LDN hopes to address how data can be transformed into actionable insights that drive impact, exploring themes from AI to data privacy and security, data ethics, data culture and more.
The event will feature an impressive line-up of more than 300 expert speakers, spread across 15 technical and business-led theatres. Conference sessions will showcase exceptional experts who will share their unique stories, unparalleled expertise and real-world use cases.
Visitors will have the opportunity to engage face-to-face with representatives and consultants from over 180 exhibiting organisations, to explore effective solutions that address their data challenges and help to develop a robust data-driven strategy for their business.
Major Tim Peake to headline, along with others
On Wednesday 20th, from 12:40pm to 1.10pm in the X-Axis Theatre, visitors can hear from Data Director at OVO, Katie Russell, and Monte Carlo CEO, Barr Moses, in a fireside chat to discuss the evolution of data at OVO, how they aligned their tooling decisions to company-wide KPIs and why data observability is critical to their mission of helping customers reduce costs - and their carbon footprint - with reliable data.
Headlining the show is renowned astronaut, Major Tim Peake, CMG, and the first British European Space Agency (ESA) astronaut to visit the International Space Station, is set to headline the event at 4:40pm on Thursday 21st September in the Y-Axis Theatre.
He will share his remarkable journey to space and his perspective on the value of data and AI in space exploration, as well as providing unparalleled insights and awe-inspiring stories of his experiences and the future of data.
In addition, Databricks EMEA Field CTO, Robin Sutara will host a panel discussion along with Di Mayze, Global Head of Data and AI at WPP, Natalie Cramp, CEO at Profusion and Richard Davis, Chief Data Officer of Ofcom.
The discussion 'People, process and platform – is Gen AI creating a Game of Thrones and how can we lead our organisations on the AI revolution?' will cover the evolution of data culture resulting from the GenAI movement and the implications of generative AI on various aspects of organisations, including workforce dynamics, decision-making processes and the role of human creativity.
With 13 further theatres, including 3 new stages for 2023, the agenda is full of inspiring speakers and discussions.
You can download the mobile app to plan your visit and register here to join us at Big Data LDN from 20-21 September, 2023.

******
For more insights into the world of AI - check out the latest edition of AI Magazine and be sure to follow us on LinkedIn & Twitter.
Other magazines that may be of interest - Technology Magazine | Cyber Magazine.
Please also check out our upcoming event - Cloud and 5G LIVE on October 11 and 12 2023.
******
BizClik is a global provider of B2B digital media platforms that cover Executive Communities for CEOs, CFOs, CMOs, Sustainability leaders, Procurement & Supply Chain leaders, Technology & AI leaders, Cyber leaders, FinTech & InsurTech leaders as well as covering industries such as Manufacturing, Mining, Energy, EV, Construction, Healthcare and Food.
BizClik – based in London, Dubai, and New York – offers services such as content creation, advertising & sponsorship solutions, webinars & events.