5 minutes with Natalie Cramp from Profusion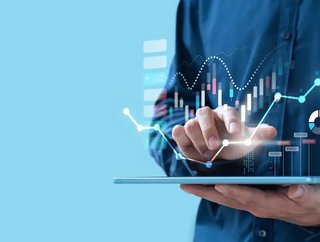 AI Magazine speaks to Natalie Cramp, CEO of Profusion to learn more about her company's work with AI and the skills she brings to the table
Profusion helps businesses to become more efficient, more effective and more profitable through the innovative application of data science. To learn more about the company, Natalie Cramp, CEO, shared insights into her own expertise, how she hopes the company will grow in the future and its AI-powered marketer tool.
Can you tell me about your company?
Profusion is a data science company that specialises in transforming data into value for businesses. We do this by creating data strategies that are designed to make a real difference in how a company operates. Crucially, we aren't just strategists, we deliver data projects embedded into clients. Our team of data scientists, digital experts and developers design and deliver the projects. We work across a huge range of sectors for global leaders like HSBC, Unilever and Coty, through to scores of SMEs and startups. The work we deliver is equally diverse - encompassing everything from building bespoke marketing optimisation tools to helping companies create data-led HR functions.
What is your role and responsibilities at the company?
On paper, I lead the company and I'm responsible for the commercial direction, product offering and strategy. But in reality, Profusion has a very flat structure where everyone can be heard and get involved. Although the buck ultimately stops with me, I get input and support from my whole team. This is why I know first-hand how important a diverse and open structure is to a business. Hearing ideas and points of view from people with different experiences and cultures helps you see challenges and problems from every angle. Ultimately, this helps me to make better decisions. 
How has your expertise in data and startup operations supported the company?
Unlike a lot of my peers, I'm not a native of the tech community. I've worked with a range of leading private, public and third sector organisations. Each was at a different stage of their data journey. What this has given me is first-hand experience of all the challenges and hurdles organisations face when trying to become more innovative. This has enabled me to shape Profusion's offering and marketing to prioritise accessibility. I want people to understand in plain English what it is they can or need to do and how we can help. 
I think this approach is really paying dividends, our growth has been very strong over the past year and we've expanded our offering to include more data education and skills courses for CEOs and senior leaders.
Can you tell me about your Profusion AI Marketer tool, as well as any other AI-enabled technologies you use to support businesses growth with AI?
Our AI Marketer brings together the latest predictive analytics and machine learning techniques in a universal API or plugin. It is designed with marketers in mind and it enables them to predict customer lifetime value, propensity to buy and customer churn. It also enables marketers to fully optimise their communication by, for example, tailoring their campaigns based on their individual preferences or other factors such as purchasing behaviour. In short, it does all the heavy lifting of data analysis to give marketers the insights they need to create fully optimised marketing campaigns. The result is cheaper, faster and more effective marketing.  
The AI Marketer is one of a suite of products our data scientists and digital experts have built using the power of artificial intelligence and machine learning. There's our award-winning recommendation engine for complex products. It analyses a huge number of data points to provide highly accurate product suggestions for very subjective goods such as perfumes. We also have an attribution modelling solution that gives businesses a complete understanding of how and why customers convert and the value of their different communication efforts.
What can we expect from Profusion in the future?
We have a lot going on! Our main focus next year will be expanding our offering within HR. The explosion in remote working and general changes in how employees want to work with their employers means that there's a pressing need for more data-driven HR solutions. We're excited by the number of projects we are set to undertake in this area. However, we realise that, as with any cutting edge technology, we always need to have an eye on how it can be ethically used. This is why we'll be conducting a lot of research into how people can trust and be comfortable with a more data-driven workplace. We'll work with our Data Ethics Advisory Board to look into these issues and offer industry-wide guidance. 
Outside of our main business goals, we're very pleased with how our Data Academy is developing. We want to make data science more inclusive and diverse, and help to educate the business community on the risks and rewards involved in using data. The Academy will take on more students from underrepresented groups, and we'll be expanding the courses we offer to businesses to teach their teams about data science fundamentals.