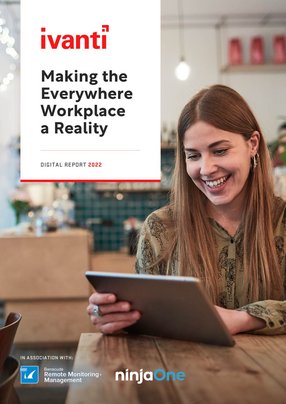 IVANTI: Making the Everywhere Workplace a reality
President and Chief Product Officer, Nayaki Nayyar, says the phenomenal growth of Ivanti over the last two years is rooted in vision and strategy
When current President and Chief Product Officer, Nayaki Nayyar, joined Ivanti in 2020, the US-based IT Software company had few existing products to manage and secure devices.
While the company had strong patch management, endpoint management and some capabilities in service management, the reality was that "in each of the pillars that Ivanti was playing in, it did not have the depth and the strength to be top two or top three in those markets," said Nayyar.
One of Nayyar's first tasks over two years ago was to help Ivanti put together a very strong vision and strategy. She helped the company to look at itself in the mirror and ask questions of itself: 'Where are we heading? Where are we going?'.
The result was a refreshed mission around the 'Everywhere Workplace', accelerated by the global pandemic, and a vision for Ivanti Neurons Automation Platform to Discover, Manage, Secure, and Service IT assets from Cloud to Edge.
Working in an addressable market of 30 billion, the aim was now to double this figure and work towards a 60 billion addressable market.
Charting through a period of high growth
Under Nayyar's leadership, the vision, the strategy and the growth for Ivanti's three main product pillars, along with its flagship Ivanti Neurons automation platform, has achieved significant success over the last 12 to 18 months.
The Neurons platform connects the company's industry-leading unified endpoint management, cybersecurity and enterprise service management solutions, providing a unified hyperautomation platform that enables devices to self-heal and self-secure and empowers users to self-service.
Nayyar's vision included an inorganic and organic growth strategy. Over the last 12 months, Ivanti has made five acquisitions across the product portfolio. Far from being random, Nayyar reiterates, these were "all very deliberate moves to strengthen our capabilities in unified endpoint management, in cybersecurity to evolve beyond just patch management into the entire zero trust framework, and service management, providing a great end to end service experience for employees, not just in IT but in every line of business".
Ivanti today has doubled the total addressable market from 30 billion to 60 plus billion, just as it set out to do.
"Phenomenal growth, phenomenal success, phenomenal momentum. It's just been a pleasure for me to be at the forefront of enabling Ivanti to go from less than half a billion to a billion plus on revenue," said Nayyar.
The Ivanti Neurons automation platform
Ivanti's flagship Neurons automation platform discovers, manages, secures, and services IT assets from cloud to edge. Nayyar adds: "Neurons helps customers to truly leverage additional transformation in a post-COVID world. They can discover all types of assets that they have in their landscape," she said.
"When you have such a diverse workforce working from all over the world, working from different locations, whether it's from home or while they're on the move; knowing what devices they own is the number one priority for every enterprise. We help secure the devices, the users and the end-to-end access management. We're also trying to provide that contextual, personalised experience to every employee in an enterprise.," said Nayyar.
Even the word 'neurons' was chosen because it evoked a mental image of small, intelligent, bots that can self heal devices.
"So these self-healing bots can detect an issue before the end-user knows about it and prevent those issues from happening, so the end-users don't experience it. And they get a very personalised, ambient experience," she said.
In regards to this type of intelligence, Nayyar takes inspiration from modern cars, that can learn who we are and what our likes and dislikes are, and self-heal before an issue manifests.
Ivanti bases its technology on automation by AI/ML, deep learning capabilities and supervised and unsupervised learning capabilities. They create these self-healing bots which provide a contextual service experience to end-users.
"The innovation that we brought to market, that's what drove our growth. I would say we're now a leading vendor, but the brand wasn't even known two years back." said Nayyar.
Ivanti well received by analysts
The past 18 months have seen some extremely positive reviews flood in from industry analysts, often the independent and trusted measure of quality in IT.
"When we initially launched Neurons in July of 2020, they were very positive about that vision and strategy. But what really got us the credibility with analysts is our ability to deliver what we said we will do. It's one thing to have a vision and strategy, and a whole different thing to be able to execute on that promise. Additionally, with the acquisitions we did, this created all the inorganic momentum, and every quarter, without missing a beat, we released more and more organic innovations," said Nayyar.
A large ecosystem of technology partners
Ivanti has rapidly built a large ecosystem of partners, specifically OEM and channel partners, a traditional strength of the company.
Ivanti works with most major security vendors and its software is embedded into the vendor's stack. The company partners with device vendors, such as Intel and major telcos such as AT&T and Verizon. This large ecosystem of partners, according to Nayyar, "helps us scale and take our product beyond the direct selling model and into an indirect selling model, through these large device vendors, security vendors, and telcos - bringing us to thousands and thousands of customers worldwide, both in large enterprise and also in the mid-market space.".
"We become even stronger as a vendor and player in the entire cybersecurity space, in unified endpoint management, service management and bringing the digital experience to every employee in a B2B context, similar to how they're already used to in the consumer world."
Again, for Nayyar, everything is based around the guiding vision and translating this vision to employees, customers, partners and investors: "The success I've had personally, both here at Ivanti and in my prior career, is all based around having a strong vision and strategy; putting that upfront and helping your entire ecosystem to get excited about it and execute towards it. This is extremely personally fulfilling for me and the entire executive team, to see that come to life for our customers and for our partners."
Potential clear at Ivanti from the outset
"I saw the potential in Ivanti. While we were very small and we didn't have a lot of strong assets, there was a strong foundation for adding some smart acquisitions. And so, with organic and in-organic investments, we quickly grew in size over the past two years. It's been a great journey so far," she added.
After spending more than three decades in the industry, Nayyar is all too aware that things don't happen overnight. Her early journey started as a customer in the oil and gas industry, spending over 10 years at Valero Energy Corporation, a Fortune 500 international manufacturer and marketer of transportation fuels, other petrochemical products, and power. Five years prior to that at Shell, where she gained a deep understanding of a customer's mindset, consistently seeking to apply technology to transform these industries.
"So with that foundation, I came into the software and the tech space, beginning with SAP for five and a half years, BMC for three and a half years; affording me a great mix of both industry knowledge and also technology knowledge. As a senior leader in the tech space, I've been lucky enough to have some great mentors and supporters along the way, who have given me these wonderful opportunities," concluded Nayyar.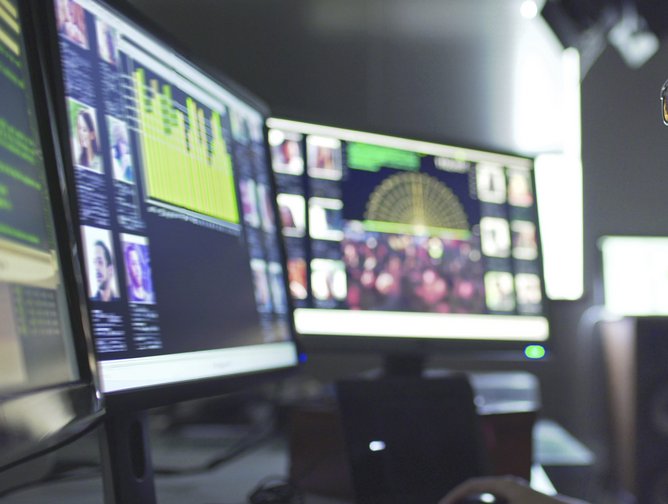 Ivanti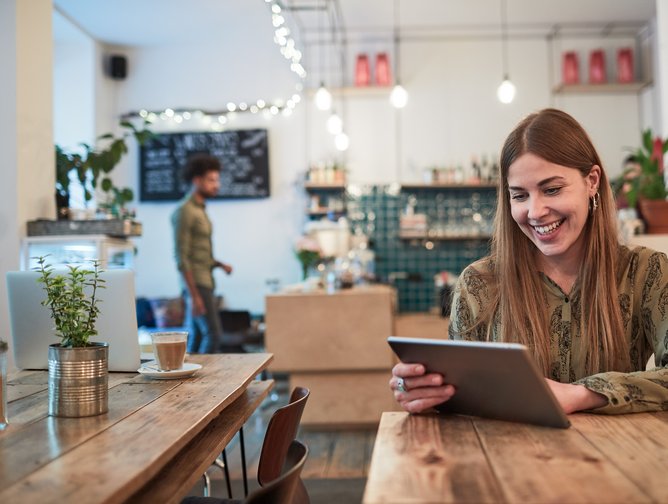 Ivanti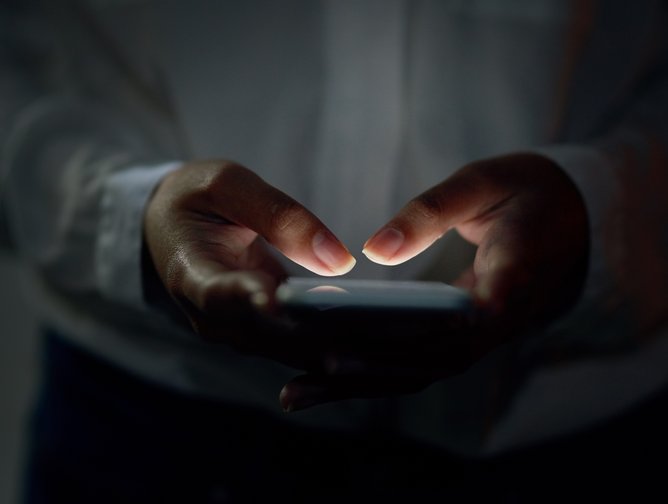 Ivanti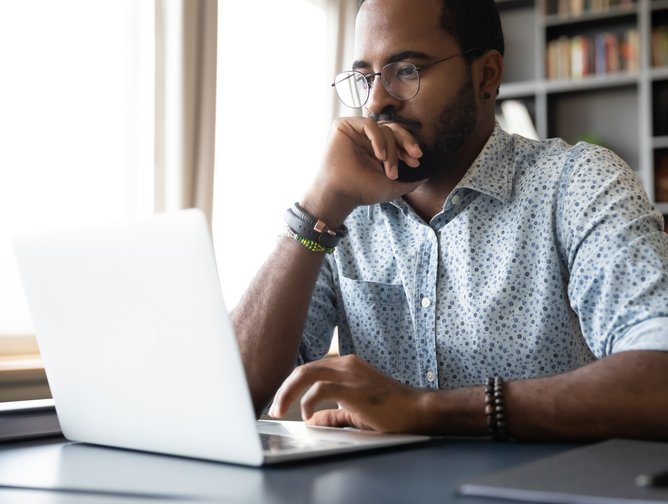 Ivanti