Alder Hey: innovating to advance children's healthcare
Alder Hey's Claire Liddy and Iain Hennessey discuss the hospital's unique culture and drive to become world-renowned healthcare innovators
As one of Europes busiest children's healthcare facilities, Alder Hey Children's NHS Foundation Trust treats more than 300,000 children and young people each year. Offering 20 specialist services, the hospital is dedicated to children's health and trains over 900 medical students each year.
With an international reputation in a number of disciplines, Alder Hey is passionate about becoming a recognised leader in healthcare innovation. In 2016, the hospital transformed and its new building now includes state of the art digital infrastructure where clinical entrepreneurs and the dedicated commercial innovation team can actively engage with industry, academia and the local community.
Continuing on its path of innovation, Alder Hey is now looking to develop and execute its new 2030 innovation strategy named 'Today's child, tomorrow's healthier adult', as Claire Liddy, Managing Director of Innovation at Alder Hey explains: "Our strategy is all about how we're going to give children of today a better chance using innovation and technology to have a longer healthier life. Within the strategy, we have two big objectives. One is about tackling healthcare inequalities, which we know healthcare inequalities are linked to poverty and cause a lot of chronic conditions in childhood, leading to chronic conditions in adulthood."
"The second part of our strategy is how we're going to use technology to optimise the hospital. That's anything from how we can eliminate and reduce safety through augmenting clinical decision making or it could be automating and reducing admin burdens in the hospital," she adds.
Alder Hey's digital platform, Alder Hey Anywhere, will allow the organisation to revolutionise the way it delivers healthcare. "The main thrust behind the new digital platform is around prevention, empowering children, young people, their families and their carers to stay well at home. So the vision is if we have a platform that is able to universally link with any wearable, implantable, or any other device, anything that the children and young people can wear at home, we are able then to communicate and transmit data in real-time to our platform," says Liddy.
With the data extracted from the wearables, Alder Hey will be able to create digital biomarkers as well as utilise the data to create artificial intelligence (AI) models to augment clinical decision making.
"[These AI models can] individualise and predict which children, for example, are going to have lung disease and we can almost identify these children perinatally. So it will allow us to deliver healthcare in a more proactive way that is more focused on preventative intervention to give children and young people better life chances," Liddy continues.
On top of his work as a surgeon, Iain Hennessey is also the Co-Founder and Clinical Director of Innovation at Alder Hey. Impassioned by the power of AI for the trust, Hennesey outlines more use-cases for the technology: "With RPA, you can get enormous benefits and optimisation as AI automates low-level decision making. Also, when people lay out the data to look at healthcare inequalities and where these are happening, you can just see the power of it. It's great to watch in the clinician's eye, just everything lights up and then they suddenly realise that's where the problem is, that's where we fix it. That's the power of visualisation of data and having data and analysing data is that it can help you take that next step."
Innovation weaving throughout Alder Hey
Although the facility for the Innovation Centre is coming up to its sixth birthday, Hennesey explained that it has been running within the hospital itself since 2014 and the innovation culture is strong within the trust.
"We're so lucky here to have this culture, this permission and support from above. You need to have the C-suite onboard driving this. We get better by having new ideas and pushing things forward. I love the quote that 'all good ideas start out being ridiculous' and it's true. In so many hospitals, not just in NHS, this is worldwide, the healthcare mindset is to just keep on doing what you're doing, whereas actually, innovation needs to be pushed for," he explains.
Echoing this, Liddy outlined how innovation is embedded into every aspect of the hospital: "Having that dedicated team with expert resources has enabled us at Alder Hey to create almost like a system of innovation. So rather than innovation being a nice thing to have, innovation now is embedded as a core function and service in everything we do at Alder Hey. It's part of operational delivery. It's part of the strategy. Anybody at Alder Hey is giving permission to innovate. I think having the innovation centre has been the secret to that success."
One of the centres earliest success stories was created using AI technology where Alder Hey co-developed the first deployed hospital chatbot in the world. Originally named Ollie, now Artie, the chatbot is embedded within Alder Hey's children digital play environment.
"We also invented a technology called Alder Play. When the hospital was opened the place was not designed to be like a hospital. It's designed to take the fear away from children when they arrive. In doing that, the children told us they wanted digital friends. We developed the Alder Play app, which is there for children to use, to distract, to educate and to reward. The app is still live and has gone from strength to strength," explains Liddy.
With a dedicated innovation team driving forward the hospital for the past eight years, Hennesey notes there are too many examples of innovation to note, but does add: "It is nice to look at the things which went from crazy sketches on board to the final product that is being deployed now. With the neonatal virtual visiting, I've still got the picture of the first sketch. It went from this little drawing and now you've got the unit set up with it."
Partnering with the correct organisations to drive success
What has been key for the Innovation Centre and its development is the support from external partners. Having previously worked within the Finance team at Alder Hey, this was a new challenge for Liddy to overcome.
"Partnerships just didn't cross my desk as something that was really critical. We saw industry as suppliers, some people who sold us stuff. Innovation's totally different. The success of healthcare innovation is about having the right partners who have the brightest and the best technology and the right values that fit strategically with what we're trying to achieve here at Alder Hey," she explains.
Now, Microsoft acts as an important tool for Alder Hey as it looks to rationalise the huge data sets it now has access to. Liddy comments: "From a values point of view, they share a lot of our values around tech for good, AI for good and there was a real match there. We have always had a good partnership with Microsoft. For the two things that we wanted to do — one was the digital platform, and two was, moving forward with AI — they became the natural partners and we have been able to unlock a more innovative partnership model with Microsoft. We co-invent, which is very different to them supplying us technology. That's going really, really well and we've got some exciting stuff coming around our Alder Hey Anywhere platform product."
Diveplane also works as another key strategic partner with its unique synthetic data technology: "With our ambitions around our big data, AI and using data across organisational boundaries as well to really give children and young people that individualised intervention, we knew it might be really interesting to have a synthetic data tool. One of the biggest challenges in the data space is around GDPR and other data-sharing regulations. The synthetic data tool gives us the opportunity to use digital twin technology to innovate but without the risk of privacy issues. So we partnered up with Diveplane," outlines Liddy.
Taking lessons from the pandemic to harness new innovations
Comprised of four expert labs, the Innovation Centre has the infrastructure in place needed for prototyping new ideas, harnessing AI technology, exploring immersive technologies with its augmented reality/virtual reality (AR/VR) capabilities and user experience (UX).
The prototype lab has been imperative for the innovation team for one of its more recent projects, which is not yet live across the globe. "We have been able to design and develop a transparent mask for PPE. There's a big problem with mask wear and COVID-19, around communication and being able to provide equal communication. So we were able to prototype the transparent mask, which has now been commercialised. Our hope is to get that mask out there as a new global product," says Liddy.
During the pandemic itself, the innovation team were able to pivot to solve COVID-19 related problems. "I think having the innovation centre almost gave our profile a massive boost because everybody suddenly realised they could look to innovation to help solve problems. So it really helped with our credibility in the hospital and we did a fantastic job to support the hospital. We also didn't turn innovation off. As soon as we'd done the pivot and helped with the immediate emergencies, we cracked on with our innovation strategy, we continued to write it. We continued to work with our partners, we kept the programme going, we didn't stop innovation. That was critical because now it feels like we're ahead of the curve because we didn't stop," Liddy explains.
Hennessey adds: "We did so much stuff and it was great because everything just aligned. It was amazing for proving that this methodology and this way of finding problems, iterating solutions to them and then figuring out how to generate value for them is a good way of doing things. I personally love the fact that when people in the hospital had a problem, they would come downstairs to us. From a problem-solving point of view, it was a great challenge."
Looking ahead as the hospital recovers from the pandemic, Hennesey shared his excitement for what may be next: "The fun bit is that you don't know what the future holds. Every time I try and predict the future, sometimes you get it right, a lot of the time you get it wrong. So it's that potential for what might come that you don't know, but you've got to be prepared to seize it when it arrives. That for me is a key to innovation because our human bodies aren't getting any better, we're not going to evolve in the next 1,500 years. So the only way you're going get better doctors and nurses and speech-language therapists is actually augmenting them with better training, with better technology, with better science. This is how we get better."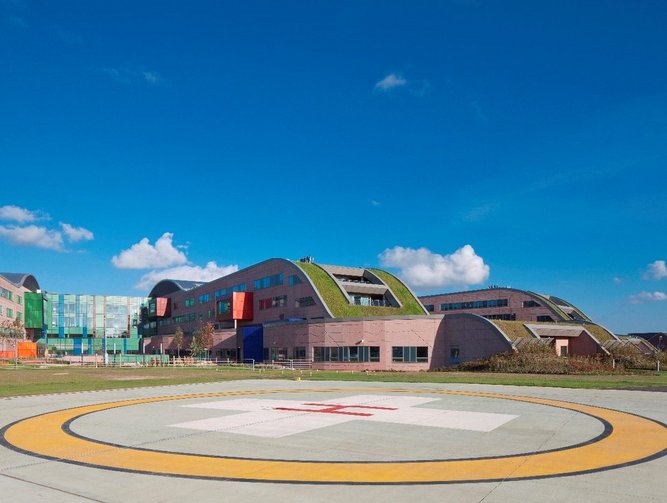 Alder Hey Children's Hospital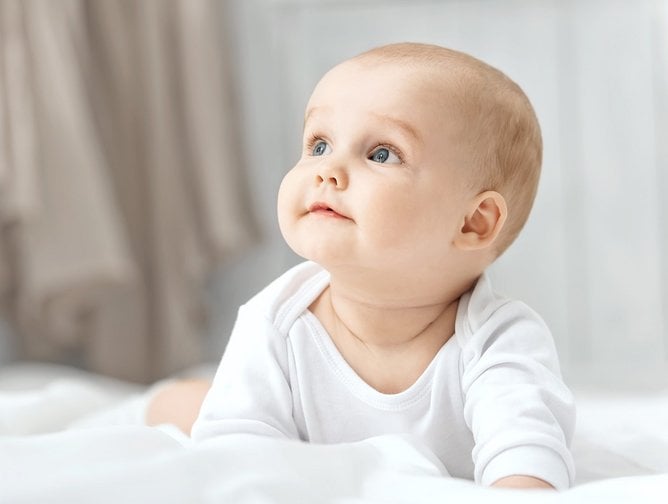 Alder Hey Children's Hospital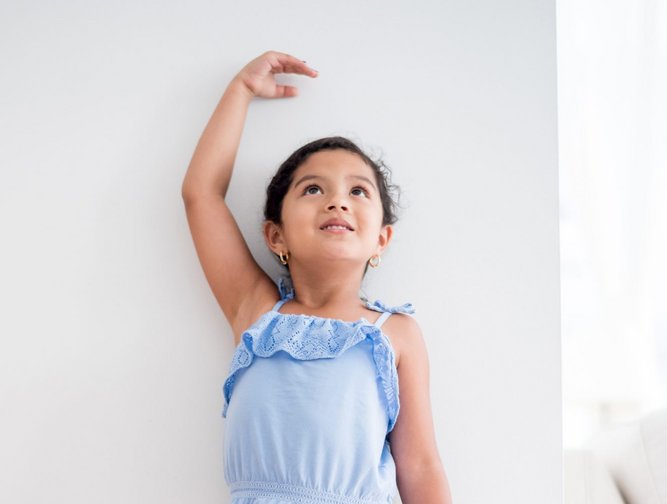 Alder Hey Children's Hospital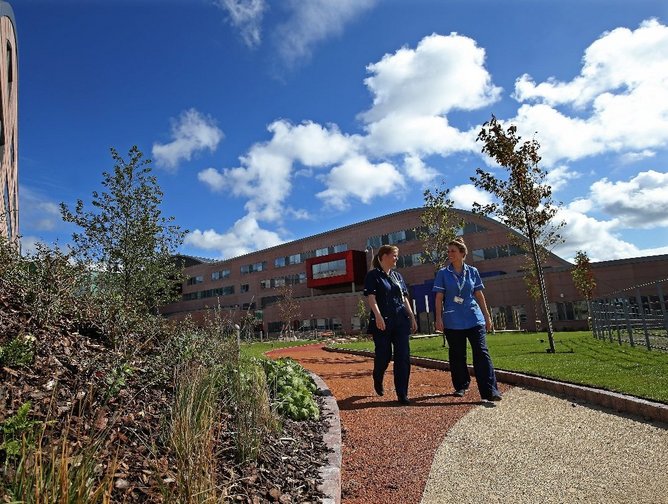 Alder Hey Children's Hospital