Trillion dollar ecommerce paydays for consumer-friendly AI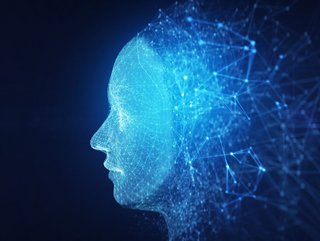 Ecommerce consumers are growing increasingly reliant on artificial intelligence (AI) and a data-driven customer experience, but businesses must keep up
Companies must make better use of data and use artificial intelligence (AI) to drive customer experience, say analysts. And trillions of dollars in ecommerce business await those who get it right.
A data-driven customer experience offers personalised, contextualised engagement without exposing customers to privacy or security issues. The ideal system will anticipate customer behaviours and adapt on a real-time basis to individual needs.
"Data-driven Customer Experience empowers enterprises to take full advantage of interconnected data while building trust, transparency, and long-term relationships with customers," says Capgemini's Marc De Forsanz, Data & AI for Customer first Leader. "It collects all relevant customer-first and enterprise functions and related data into unified customer profiles.
These profiles uniquely identify each customer and provide a personalized experience of an organisation's brands while preserving privacy and ensuring compliance with relevant regulatory requirements.
Millennials and Gen-Z prefer digital assistants to humans
But companies must be prepared to stay flexible and ensure different cohorts of customers receive tailored help and assistance. A survey by Boston Consulting Group found millennials and Gen-Z shoppers are comfortable with the new customer experience, but when they do need help, they prefer to call on digital assistants to humans in most instances.
"We were particularly interested in understanding the value that customers ascribe to the digital and human sales agents they encounter in the buying process," says Karen Lellouche Tordjman, BCG Managing Director & Senior Partner in Mexico City. "Is one more effective than the other?
"Our hypothesis was that buyers would prefer people-led interactions. We thought that they may find bots clunky and see the rise in digital self-service interactions as self-serving on the part of the business — perhaps an effort to shift the 'work' of purchasing to the customer."
BCG admits these assumptions were wrong on nearly all counts. Non-technical buyers aged 55 and over prefer traditional human-centred interactions, they discovered. Those aged 45 and under prefer digital self-service interactions in all but the most complex situations, a choice which is even more popular among millennials and their Gen-Z counterparts.
BCG points out that with spending among younger demographics expected to reach roughly $3 trillion by 2030 in the US retail sector alone, this presents an enormous business opportunity. However, companies will need to increase efforts in digital engagement and make changes to staffing models to meet the needs of consumers in the future.