Stratio launch generative AI model to revolutionise data use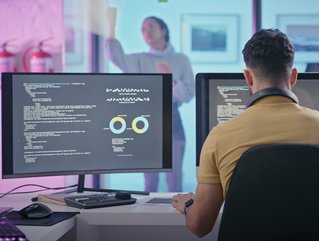 The company's technology utilises a Large Language Model (LLM) with a user experience similar to ChatGPT, which enables it to deliver information and data insights in an easy-to-understand human language
A generative AI engine has been announced by Stratio BD and hopes to revolutionise data usage and access for businesses with its LLM capabilities
Generative data specialist Stratio BD recently announced the launch of its world-first generative AI engine which aims to revolutionise how businesses access and utilise their data.
Stratio Gen-AI is so-described as a generative AI engine solution designed to give any worker quick and easy secure access to any information they require regardless of digital skills or technical knowledge.
This announcement has come during a time of mass digital transformation, as increasing numbers of companies are looking to invest in AI tools. By automating and simplifying data management tasks, generative AI technologies like this will ultimately revolutionise how organisations handle their data.
Large Language Models to deliver an easy user experience
The company's technology utilises a Large Language Model (LLM) with a user experience similar to ChatGPT, which enables it to deliver information and data insights in an easy-to-understand human language.
In addition, it has capabilities to understand varying user languages catered to different technical and literacy abilities in order to provide the most relevant and accurate response.
The new tool also aims to support Stratio BD's ethos to democratise data with an AI-driven end-to-end data management product that is designed to break down traditional barriers to data access.
Stratio Gen-AI can provide instant answers, with the idea that it improves workplace productivity and enhances company ability to make informed decisions based on data as a result. The goal is that businesses can simplify and automate tasks and speed up processes, as the engine can access all of a company's data in one view and simultaneously get an answer which is understandable in context to the business.
Businesses can use the interface without any risk to data security as the data does not leave the company's systems. Users of the Stratio Gen-AI can only access data that is relevant and unrestricted to their position in the business, highlighting a focus on cybersecurity.
Enterprises that the company hopes will benefit from these services are those that normally handle large volumes of data, such as finance, manufacturing, retail, telco, public sector, and health services.
AI continues to be beneficial for business growth
Founded by entrepreneurs Óscar Méndez Soto and Ernesto Funes in 2014, Stratio BD's clients include major corporate enterprises such as Santander, HSBC, BBVA, and Carrefour.
The company is also recognised by analysts such as Gartner as international leaders in the data fabric space, having completed its Series C funding worth 65 million euros (US$70.9m) last year whilst also achieving 40% growth.
Gartner in particular has a good reputation for its recent surveys on the growth of AI in business, having found that corporate strategists view AI and analytics as paramount to future business success. Companies like Stratio BD will do well to stay ahead in digital growth practices.
Co-founder Óscar Méndez Soto said on the release: "The Stratio Gen-AI engine is revolutionary for businesses as it empowers teams to use insights that would otherwise be either inaccessible, incomplete, or only possible for a data scientist to retrieve and understand.
"The use cases for how businesses can utilise this tool to improve and streamline operations are immeasurable."
He continued: "Generative AI cannot understand or manage technical data unless it is available in a unified business layer and given business meaning through ontologies. Our Stratio Gen-AI product does this best, which is why we are in a prime position to pioneer this technology for our clients."