Spenser Skates: building a unicorn company out of the ashes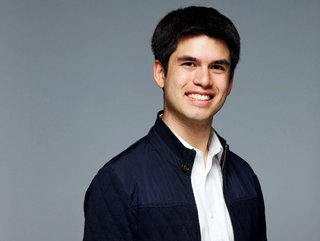 Amplitude CEO Spenser Skates on founding the unicorn company out of a voice recognition app, and solving the problem of knowing what users want
Name: Spenser Skates
Job Title: CEO and Co-Founder
Company: Amplitude
Formed out of the ashes of another startup, Sonalight, Amplitude was created to help companies build better products through product analytics.
"Before co-founding Amplitude, one of my co-founders, Curtis Liu, and I tried to build a different company called Sonalight," says Amplitude CEO Spenser Skates, who studied bioengineering at MIT where he won Battlecode, MIT's largest programming competition – not once, but twice.
"We were building a voice recognition app, like Siri, but eventually realised we were a little too early," he says. "But, while building Sonalight, we made an important discovery: most companies had no idea how their customers were using their products.
"We had built a platform to give us visibility into which Sonalight features our users liked, where they were getting stuck, etc., and we realised that the solution was actually more valuable than Sonalight itself. So we shut down Sonalight and put all of our focus into the solution – Amplitude."
Key facts
26: Fortune 100 companies using Amplitude

2021: Named #1 in product analytics by G2
Now, 10 years later, Amplitude is the #1 ranked product analytics solution, and it now has more than 1,800 customers, including Atlassian, Chick-fil-A, Marks & Spencer, NBCUniversal, Shopify, and Under Armour, who all rely on Amplitude to gain self-service visibility into the entire customer journey.
"We want to help every company use product data to drive their business," Skates explains. "What Adobe is for marketing teams and Salesforce is for sales teams, Amplitude is for product teams. We've also expanded beyond product analytics. We help companies with experimentation, help marketing teams understand the entire customer journey, and recently launched the industry's first insights-driven CDP."
As Skates explains, it's more important than ever for companies to have a deep understanding of how customers interact with their digital products.
Last year, Amplitude was named by AWS an Artificial Intelligence for Data Analytics (AIDA) solution: augmenting analytics with machine learning to bring personalisation at scale to the enterprise.
"What people do with a product is a far stronger signal of what they want than what they tell us," Skates comments. "Our Digital Optimisation System helps teams deeply understand digital customer behaviour, predict which features and actions lead to business outcomes, and adapt each experience in real-time to maximise impact.
"This is all critical to driving business growth, especially in a down market. Product data can connect the things companies are building – a new feature, a new release, a new campaign – directly to revenue and retention. That's incredibly powerful because it ties the work product teams are doing to the success of the business. It makes the product organisations the revenue centre."
The main issue in product development: knowing what customers want
Knowing what customers want sounds simple, but it is incredibly difficult, says Skates.
"If you get this right, you'll do great," he explains. "If you don't, it doesn't matter what else you do. If you're measuring downloads, web visits, and total users, you may think you know what your customers want. The problem is that these are all vanity metrics – they can give you a summary of what people are doing, but they don't tell you why. This is what we call the product gap at Amplitude.
"The answer to the product gap is data-driven products. Armed with this, you can learn exactly what customers are really doing by monitoring their behaviours, taking this rich data to test, learn, validate, and evolve your product. No more guesswork; you can build products that anticipate and deliver every single time. With data-driven products, there is no longer a big gap between what people want and what products do. Now, technology adapts to people instead of the other way around."
There are plans to grow the team while on the road to becoming a world-class company, says Skates, on part of the mission to provide a real-time, all-in-one digital analytics solution that equips companies with critical customer insights
"This means continuing to roll out new products and features that help our customers reach critical insights faster and, ultimately, make better business decisions," Skates concludes.
"We also plan to grow our team. We want to become a world-class company, and that starts with a world-class team. Currently, we have open roles across all our teams and across the globe, including several open roles in Europe and specifically in London. We want fast-moving, hard-working, status quo-challenging individuals who will continue to elevate our teams and help us become a world-class organisation."