Simplifai's generative AI tool to disrupt insurance industry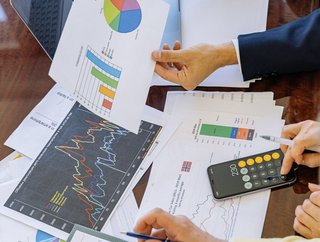 Simplifai's generative AI tool to disrupt insurance industry
Simplifai's InsuranceGPT: Disrupting the insurance industry with a custom-built generative AI tool for enhanced communication and efficiency
Simplifai, a leading provider of AI automation solutions, has made a groundbreaking announcement with the launch of Simplifai InsuranceGPT.
This cutting-edge tool represents a significant milestone as it is the first large language model (LLM) specifically trained on insurance-related information.
Powered by Simplifai's no-code AI platform, InsuranceGPT introduces a new era of enhanced communication between insurers and their customers through the power of generative AI.
By delivering swift, concise, and accurate responses securely, Simplifai has fortified its position as a premier provider of end-to-end business process automation capabilities.
According to Gartner, the renowned American technological research and consulting firm, the global AI software market is projected to exceed US$135bn by 2025, with the banking, financial services and insurance sector expected to account for 25% of that market.
Surprisingly, despite this tremendous potential, the insurance industry has yet to fully embrace AI and large language models like ChatGPT, according to Simplifai.
To address this gap, Simplifai has taken the lead by offering the insurance industry's first custom, cloud-based, private software-as-a-service LLM.
By tailoring their solution to the unique requirements of insurers, Simplifai aims to address data security concerns and combat the inaccuracies that can arise from the presentation of data.
They achieve this by seamlessly integrating InsuranceGPT into existing ecosystems, enabling plug-and-play compatibility with third-party services and industry platforms.
In addition, Simplifai maintains a steadfast commitment to security by training a private LLM, ensuring the highest level of data protection. Moreover, their innovative approach emphasises accessibility by eliminating the need for technical expertise, thereby enabling businesses to effortlessly integrate the solution.
Bård Myrstad, Co-Founder and CEO of Simplifai, expressed his excitement about the potential of generative AI and the significance of their industry-specific GPT trained on insurance data. He stated, "The potential offered by generative AI is incredible, but a specially-built industry-specific GPT trained on insurance data is the only way to offset risks around security, data privacy, and accuracy."
Myrstad continued, "InsuranceGPT grants us the ability to make our customers' employees even more efficient and effective, not to mention more valuable, while maintaining our commitment to privacy and security."
As Simplifai disrupts the insurance industry with their revolutionary InsuranceGPT, the stage is set for a transformative future.
By empowering insurers to leverage the power of generative AI, Simplifai is paving the way for streamlined operations, improved customer experiences, and enhanced business outcomes.
The industry eagerly anticipates the positive impact this groundbreaking solution will have, as it propels the insurance sector into the forefront of AI innovation.