SAP and Google Cloud partner to combine AI data strategies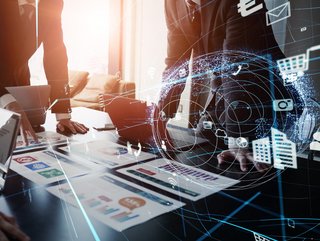 SAP and Google Cloud share a commitment to open data expansion and this partnership will unite both companies' data and analytics technology.
SAP and Google Cloud announce their partnership is expanding with new open data that unites their data analytics, AI/ML, and data cloud technologies
SAP and Google Cloud have announced that the companies are expanding their partnership to build and improve AI for business enterprises. The expansion will unite both companies' data and analytics technology, thereby making enterprise data more open and valuable, ultimately advancing enterprise AI development. The new solution will enable customers to build an end-to-end data cloud to easily combine, analyse, and enrich SAP and non-SAP data, with real-time access and deep integrations with BigQuery and Google Cloud's artificial intelligence and machine learning (AI/ML).
AI Magazine is consistently looking to see how developments in AI and machine learning can impact businesses, including cloud-power being used to combat issues such as fraud. In this instance, being able to easily combine SAP software data and non-SAP data on Google Cloud, from other data sources, means that organisations can accelerate their digital transformation with a well-defined data foundation that is safe to use.
This new open data offering ensures that customers can accelerate their digital transformation and AI/ML development. In addition, customers will be able to build an end-to-end data cloud so that they can view their entire data estates in real time using both Google Cloud and SAP software.
Christian Klein, CEO and member of the Executive Board of SAP, said; "bringing together SAP systems and data with Google's data cloud introduces entirely new opportunities for enterprises to derive more value from their full data footprints."
"SAP and Google Cloud share a commitment to open data and our extended partnership will help break down barriers between data stored in disparate systems, databases, and environments. Our customers not only benefit from the business AI already built into our systems, but also from a unified data foundation."
In a world that is increasingly investing in digital transformation and AI development, businesses worldwide are continually seeking new resources and ways to build complex data integrations, custom analytics engines, and generative AI and natural language processing models. In expanding their partnership, SAP and Google Cloud will enable more insight into critical information on supply chains, financial forecasting, human resources, and retail, to name a few.
Combining software and data in this way across two enterprises means that businesses are able to accelerate their digital transformation. SAP and Google Cloud's new open data offering will enable customers to not only access business-critical data in real time in a more simplified way, but also perform analysis of their businesses as a result. This includes the use of AI and machine learning models.
"SAP and Google Cloud now offer an incredibly comprehensive and open data cloud, providing a foundation for the future of enterprise AI," said Thomas Kurian, CEO at Google Cloud.
"Few resources are as important to digital transformation as data. By deeply integrating SAP data and systems with our data cloud, customers will be able to utilise our analytics capabilities, as well as advanced AI tools and large language models to find new insights from their data."
Both companies also plan to partner on joint initiatives for their largest data projects, enabling customers to adopt data products from both SAP and Google Cloud, including the use of generative AI to common workflows and applications. This includes harnessing a chatbot to search, create, and edit purchase requests.