Reducing the impact of ecommerce with AI and ML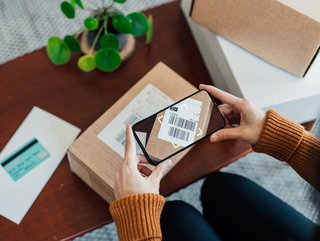 As online shopping continues to grow in popularity, we explore how AI and ML can help reduce its impact on sustainability and the supply chain
There is no doubt that COVID-19 negatively impacted a number of industries, but one industry that was hit especially hard was retail. As the virus spread across the world, a number of countries enforced strict lockdown measures in an attempt to control its proliferation.
These lockdown measures meant that many non-essential retail stores (such as clothing, music and shoe stores) were forced to lockdown, with those that had the capability moving to online shopping only.
In April 2020, the sales of non-food products in the EU dropped by 23.8%. Worldwide, total retail sales volumes fell by 1.9% compared with 2019, the largest annual fall on record. Despite this fall, online sales rose to a record high of 33.9% as a share of all retail spending.
Undoubtedly, the pandemic highlighted the need for artificial intelligence (AI) and machine learning (ML) as the technologies have the ability to help shoppers locate the right product, strengthen retail supply chains and boost personalisation for brand differentiation.
"AI provides opportunities to elevate brand engagement and interaction via immersive experiences. ML enables higher levels of personalisation and the delivery of relevant content, product, offers, etc. based on shopping behaviours, purchases and the collection of zero-party data," said Terri Gaughan, Director of Enterprise Strategy and Architecture at Cheetah Digital.
"There are no major setbacks once the technology is in place and a sound strategy is developed to be executed, though it does require specialised resources and monetary investments" she adds. "It's also important to understand which processes need automation while ensuring that there isn't a lack of quality data. Creating adequate infrastructure, ensuring seamless integration and making sure there are enough skilled resources are also critical."
The impact of COVID on ecommerce
In the wake of COVID, shoppers now expect everything to be connected all the time with shopping being a fast and efficient process – with ease being a top priority.
"Retailers and brands must align their offerings and capabilities with these new consumer expectations that have emerged from the crucible of COVID," notes Camilla Freeman Strategic Analytics Consultant AI & Analytics at IBM Consulting.
Research into this shift in expectations by IBM found that consumers now see digital tools as a necessary part of the shopping experience. Consumers expect stores to be digitally enabled with brands and retailers supporting hybrid shopping journeys, which blend physical and digital channels.
Interestingly, these new expectations are found to be especially true for Gen Z, who use hybrid shopping more than any other generation. Reacting to this shift, retailers are rapidly increasing their adoption of AI technologies to improve customer experience and keep up with other industries.
"Although AI usage has been increasing over a number of years, this has historically been largely with regard to improving customer experience and operational efficiency. However, during 2021, 4 in 5 retailers surveyed by IDC1 viewed AI as being essential in each of eight key areas – although the figure for current usage was much lower with fewer than 2 in 5 in all bar one category. Digital commerce was the most popular of these areas with 43% of retailers currently using AI and a further 40% planning to use AI in the next 12 months," says Freeman.
"IDC research suggests that only two years ago, retailers viewed use cases for AI as being more visionary and less critical in the near term. Since the pandemic and the dramatic shift toward digital engagement, in addition to highly publicised supply chain challenges, AI is now becoming a high priority among retailers," she continues.
Sustainably taking the online shopping industry forward
Happily, the introduction of this technology is set to have a positive impact on the climate. As ecommerce has grown and more people turn to online shopping due to COVID, consumer behaviours have changed, leading to a dramatic increase in sales.
Many big companies started offering next day delivery along with a number of perks, meaning many consumers expect goods to be delivered on the same day and to return them without cost. Although digital technology has enabled features such as these, they do not come without a cost.
The rising online shopping trends have a significant impact on our environment. This stems from the production and packaging to the shipping of goods all over the world. Now, ecommerce is responsible for a huge portion of global emissions.
By 2030, the estimated environmental impact of ecommerce logistics will be much higher in the largest 100 urban areas worldwide. The delivery car fleet could reach 7.2 million vehicles by the end of this decade, and total emissions caused by parcel and freight shipping are forecast to generate 25 million tonnes of CO2.
"AI can demonstrate how to properly use a particular product to reduce consumer frustration. From a logistics perspective, ML could make recommendations on how to reduce the number of packages required to complete an order by combining units bought. There is also the possibility of creating virtual showroom experiences and personalising recommendations based on previous purchases/browse data," explains Gaughan.
While acknowledging the importance of AI and ML, Freeman also suggests that AI and ML are not the sole means of sustainably transforming the online shopping experience: "These approaches can go some way to making the online shopping experience closer to the experience in store and reduce the return rate accordingly. But there is more that can be done outside of the AI space, including the development of sustainable packaging."
AI, ML and the supply chain in online shopping
Growing expectations – as well as fuel costs – have also put enormous pressure on the global supply chain, which has now reached a breaking point. If data generated by ecommerce is not turned into information and knowledge that can be leveraged to make better decisions, it will fail to provide insights to help improve supply chain challenges.
"By leveraging ML-based forecasting algorithms, fashion industry platforms are able to provide accurate demand forecasts in an efficient way, removing the tribal knowledge and manual effort from the equation," comments Vikram Murthi, VP of Industry Strategy at o9 Solutions.
AI platforms for supply chain management and ecommerce will be able to use data to provide insights on upcoming risks or opportunities. This may include demand or supply alerts such as demand surge, orders exceeding forecasts, shipments arriving later due to bad weather or port delays, procurement alerts and production alerts.
Murthi concludes: "By investing in next-generation platforms powered by AI, fashion companies will not only be able to bridge the gap between demand and supply, but they will also be able to sense demand and predict consumer preference shifts in order to better align their supply, absorb rising materials and shipping costs while eventually reducing waste and better using the planet's resources."