Nvidia and Microsoft to build massive cloud AI computer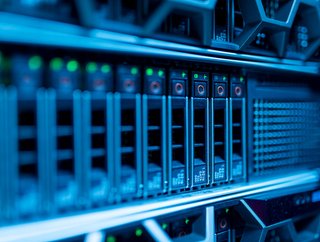 The platform, set to be one of the most powerful AI supercomputers in the world, will be used for rapid, cost-effective AI development and deployment
Nvidia and Microsoft have announced a multi-year collaboration with the intention to build one of the most powerful AI supercomputers in the world.
In a joint announcement, the companies said the supercomputer will be powered by Microsoft Azure's advanced supercomputing infrastructure combined with Nvidia GPUs, networking and full stack of AI software to help enterprises train, deploy and scale AI, including large, state-of-the-art models.
Collaboration to accelerate advances in generative AI
As part of the collaboration, Nvidia will utilize Azure's scalable virtual machine instances to research and further accelerate advances in generative AI. The companies will also collaborate to optimize Microsoft's DeepSpeed deep learning optimisation software.
"AI technology advances as well as industry adoption are accelerating. The breakthrough of foundation models has triggered a tidal wave of research, fostered new startups and enabled new enterprise applications," said Manuvir Das, Vice President of Enterprise Computing at Nvidia.
"Our collaboration with Microsoft will provide researchers and companies with state-of-the-art AI infrastructure and software to capitalize on the transformative power of AI."
Nvidia's full stack of AI workflows and software development kits, optimized for Azure, will be made available to Azure enterprise customers.
"AI is fueling the next wave of automation across enterprises and industrial computing, enabling organizations to do more with less as they navigate economic uncertainties," said Scott Guthrie, Executive Vice President of the Cloud + AI Group at Microsoft. "Our collaboration with Nvidia unlocks the world's most scalable supercomputer platform, which delivers state-of-the-art AI capabilities for every enterprise on Microsoft Azure."
Nvidia and Microsoft's announcement followed an unveiling by AI startup Cerebras of Andromeda, a 13.5 million-core AI supercomputer, which is now available and being used for commercial and academic work.
Built with a cluster of 16 of the company's CS-2 chips, Cerebras says Andromeda delivers more than 1 Exaflop of AI compute and 120 Petaflops of dense compute at 16-bit half precision. Cerebras says it is the only AI supercomputer to ever demonstrate near-perfect linear scaling on large language model workloads relying on simple data parallelism alone.
And, earlier, Hewlett Packard Enterprise announced it is building a new supercomputer for Mohamed bin Zayed University of Artificial Intelligence (MBZUAI) to accelerate AI-driven scientific discovery and advance the UAE's goal to be a global AI leader.
In a statement, HPE said its robust supercomputing and AI technologies will significantly enhance the university's ability to run complex AI models with extremely large data sets, and increase predictability in research analyses in fields including energy, transportation and the environment.