Now is the time for intelligent products and services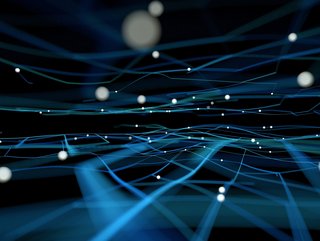 A new report says artificial intelligence-powered intelligent products and services will create billions for global business, but companies need to act now
A new era of intelligent products and services has arrived, according to a new report by Capgemini, but companies must act fast if they are to profit from innovative, interconnected services and not be left behind.
With advanced interconnectivity fueled by enormous amounts of data, a product can be connected across a broad ecosystem. Capgemini calls this collection of connections "intelligent products and services", and the company explores the topic in depth in its new Capgemini Research Institute report, Intelligent Products and Services: Unlock the Opportunity of a Connected Business.
The report reveals more than 80% of organisations acknowledge the shift to software and service-based models as a key trend that has affected their industries, and 78% are at the strategy stage of transitioning to intelligent products and services, if not more advanced than that. Almost seven in 10 organisations agreed that not investing in intelligent products and services risks loss of market share and competitive advantage, the report found.
"Intelligent products and services, powered by digital technology and AI will create an enormous value for companies, consumers, and the global economy over the next three years," says Lisa Mitnick, Group Offer Leader Intelligent Products & Services at Capgemini. "Traditional product companies are retooling to become software-driven enterprises, delivering rich new customer experiences that increase customer loyalty and drive ongoing revenue streams. The time to act is now. Companies that are able to scale intelligent products and services will leapfrog competition and drive speed to value."
According to the report, nearly 90% of organisations expect to see revenue from intelligent services in the next three years, and 87% say intelligent products and services are crucial to their business strategy. In the next three years, on average, 28% of organisational revenue is expected to come from intelligent services up from an average of 12% today.
Capgemini finds intelligent products and services improve CX
The report finds organisations that have started to implement intelligent products and services are seeing benefits not only related to revenue - 83% have reduced the cost of servicing, it was found, while 83% have seen improved customer experience, and 84% reduced environmental impact.
The research highlights that organisations feel ill-equipped to manage the shift from a product- to a service-based business model, and many organisations are yet to reap these benefits. Half of those surveyed reported they are currently at the pilot stage. Just 8% are ahead in their transformation journeys, the report found.
The report recommends investment in talent to meet the demands of this developing area of business. Organisations reported more than a 40% skill gap in key roles such as data management and analytic professionals.
Capgemini's research shows 56% of organisations agree legacy technology remains a severe hindrance to progress. Similarly, 76% of respondents cite data-related challenges, noting a lack of stable infrastructure to store the new data generated by intelligent products and services. Capgemini says this highlights the need for organisations to transform and invest in digital infrastructures.