Nick McQuire, Director of Growth Innovation, Microsoft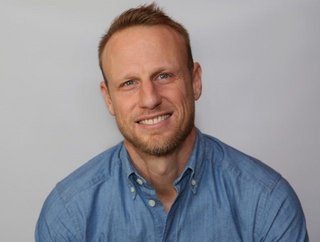 Nick McQuire shares his passion for AI, the work he does for Microsoft, and how the technology has the potential to transform his own quality of life
Microsoft's Director of Growth Innovation and Strategy, Strategic Missions and Technologies, Nick McQuire, is a globally recognised thought leader, former technology analyst and AI-enthusiast with over 20 years of experience.
"I've always been interested in how businesses apply new technologies to innovate, change how they work and succeed in their industries. This dates back to writing my Master's thesis at university and crystallised when I landed my first job working in a tech start-up incubator and early-stage VC in London," explains McQuire.
"What interests me the most about AI is how it will increasingly intersect with many advanced technologies in the future, shaping the future of the cloud in the process," he adds.
In his current role at technology giant Microsoft, McQuire works in the company's Strategic Missions and Technologies division – or SMT– which is its business incubation and scale-up arm.
"At the moment, we are focused on four areas collectively shaping the future of the cloud: telecommunications and 5G, Space, Quantum Computing and solutions for the Federal Government. There really isn't a typical day for me, considering how fast things move. What I really enjoy about working here is the opportunity to work with such an amazing and diverse array of people in advanced tech and innovation. At times, I feel like a kid in a candy store; there are so many things we are working on shaping the future of technology, business and society, it's really exciting," says the exec.
Like anyone else, McQuire has had to battle career challenges and personal obstacles to get where he is today, and one of his biggest achievements is adapting to his type 1 diabetes diagnosis in early adulthood.
Now, McQuire takes a keen interest in how AI and other disruptive technologies could transform his own life as the healthcare industry continues to improve with the introduction of automation.
"I am looking forward to the arrival of an autonomous system powered by AI for diabetics in the future – a closed-loop robotic pancreas, if you like. It will span real-time glucose monitoring to insulin injection and will be a system that has learned my patterns of living, has the ability to predict and alert me to future states, and, above all, can co-reason with me on decision making. At the moment, we have elements of this picture, but the technology and suppliers are not there in connecting all the dots. But we are heading in this direction quickly – can't wait," notes McQuire.
For his work in technology and AI, McQuire has been named among the top technology analysts in the world and, as a leader in the field, he draws inspiration from his own mentors to support others.
"The biggest thing that I have reacted to in a great leader is the ability to inspire and create conditions for me to produce my best work. I remember someone mentioning to me a while ago, 'There are many companies grossly over-managed and severely under-led', which I think sums it up nicely. Whilst I am by no means an expert in this area, I have always kept these elements in my mind over the years from some of my great leaders, managers, and mentors in the past," explains McQuire.
Equally, McQuire knows the importance of sharing his own lessons learned: "One thing I have learned throughout my career is that change is positive, even though I myself have been fearful of it. At Microsoft, we are encouraged to become comfortable with change. If I were to start again, I would advise to step outside of my comfort zone more, not to fear rejection and do so elevating learning or being a 'learn it all', above everything."
Keen to support others in all aspects of life, McQuire works as a mentor for aspiring early career individuals and early stage startups, as well as being a judge for the CIO 100, which recognises the most transformational CIOs in the UK each year.
On top of this, McQuire works closely with his own community to encourage sport in younger generations, as he concludes: "I am fairly active around sport in my area, volunteering as a junior rugby coach for our local rugby club. It also gets me active in the community beyond rugby, as well as fundraising each year by volunteering at local running events acting as marshals for several marathons each year."