Microsoft's Azure OpenAI Service offers ChatGPT for business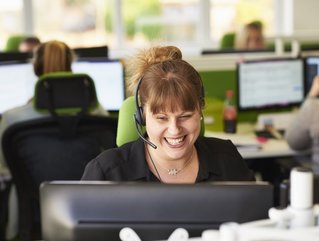 General availability of Azure OpenAI Service expands access to AI models like GPT-3.5 and DALL•E 2, with the added benefit of enterprise-grade capabilities
Microsoft has announced the general availability of Azure OpenAI Service, which allows businesses to access advanced AI models and create cutting-edge applications. The move is part of Microsoft's continued commitment to making AI easier to use and its ongoing partnership with OpenAI.
With the Azure OpenAI Service now available, businesses can apply for access to some of the world's most advanced AI models, including GPT-3.5, Codex, and DALL•E 2. The service is also backed by the enterprise-grade capabilities and AI-optimized infrastructure of Microsoft Azure.
Additionally, customers will soon be able to access ChatGPT, a fine-tuned version of GPT-3.5 that has been trained and runs inference on Azure AI infrastructure through Azure OpenAI Service.
Large language models are becoming increasingly important for people looking to innovate, apply AI to solve big problems and imagine what's possible. With Azure OpenAI Service, more businesses can use these powerful tools to create new and exciting applications.
"We debuted Azure OpenAI Service in November 2021 to enable customers to tap into the power of large-scale generative AI models," says Eric Boyd, Microsoft Corporate Vice President, AI Platform. "Since then, one of the most exciting things we've seen is the breadth of use cases Azure OpenAI Service has enabled our customers — from generating content that helps better match shoppers with the right purchases to summarising customer service tickets, freeing up time for employees to focus on more critical tasks."
Azure OpenAI Service helps with data insights
A range of companies are already using Azure OpenAI Service to help with customer support, customisation, and gaining insights from data using search, data extraction, and classification.
"Azure OpenAI Service has the potential to enhance our content production in several ways, including summarisation and translation, selection of topics, AI tagging, content extraction, and style guide rule application," says Jason McCartney, Vice President of Engineering at Al Jazeera. "We are excited to see this service go to general availability so it can help us further contextualise our reporting by conveying the opinion and the other opinion."
And Brett Weaver, Partner, Tax ESG Leader at KPMG, says: "Companies are moving to make their total tax contributions publicly available," says "With much of these tax payments buried in IT systems outside of finance, massive data volumes, and incomplete data attributes, Azure OpenAI Service finds the data relationships to predict tax payments and tax type — making it much easier to validate accuracy and categorise payments by country and tax type."