IDTechEx forecast global AI chips market to grow US$258bn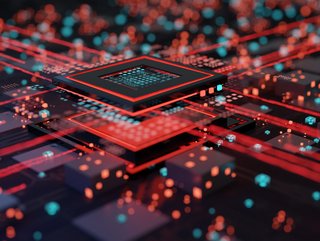 IDTechEx states that the growth itself is made possible by the growing complexities and functionalities of machine learning models
In conjunction with the AI chip market increasing, IDTechEx highlights how guidelines and a "two-pronged approach" are crucial for safe technology growth
IDTechEx has forecasted that the global AI chips market will grow to US$257.8bn by 2033.
The company has released a report covering the global AI Chips market across eight industry verticals, with 10-year forecasts in seven categories, including geography, chip architecture, and application.
In addition to the revenue forecasts for AI chips, costs at each stage of the supply chain are quantified for a leading-edge AI chip. IDTechEx has provided calculations, as well as a customisable template for customer use and analyses of comparative costs between leading and trailing edge node chips.
Opportunities with AI tools must outweigh digital threats
As reported by Leo Charlton, a technology analyst at IDTechEx, along with the opportunities afforded by generative AI, there are risks. In IDTechEx's recent "AI Chips 2023-2033" report, the company have forecasted that the global AI chips market will continue to rapidly expand, with the IT & Telecoms, BFSI (Banking, Financial Services and Industrial) and Consumer Electronics industry verticals leading the way in terms of revenue generated up to 2033.
The report cites the continued success of Google DeepMind and OpenAI for their now globally used AI models, but indicates how the complexity of AI training algorithms continues to move forward at a "startlingly fast" pace.
The company highlights that, in order to keep pace with such growth, hardware for AI applications is needed that is not just scalable, but also allows for longevity as newer algorithms are introduced. It calls for this two-pronged approach to handle AI in the cloud and at the edge so that an effective Internet of Things (IoT) is fully realised.
IDTechEx states that the growth itself is made possible by the growing complexities and functionalities of machine learning models, representing significant opportunities for both businesses and consumers.
However, Charlton is quick to warn that improper use of AI tools represent threats and that measures must be taken to ensure that the opportunities afforded by advanced AI greatly outweigh the threats.
Issues of 'bad actors' as AI market continues to boom
Malpractice and 'bad actors' of AI is a real global concern. IDTechEx states that the developers of AI tools like ChatGPT should be considered, as well as the owners of the data that comprise the dataset used to train the AI.
The answer to ownership, according to Charlton, will be sought more urgently as AI tools and outputs grow in the near future. In addition, the concern that generative AI can be used to assist with writing malware will need to be addressed going forward, as there are anxieties over AI mistreatment.
Whilst AI will continue to have a positive impact on streamlining work and processes for the human workforce, IDTechEx's report does well to remind readers of ownership and culpability. Issues such as plagiarism and other misuses of language tools.
Clear guidelines and codes of conduct for AI technology will need to be properly addressed to ensure continued success in AI digital transformation.