ICYMI: Winter is coming and don't panic about robots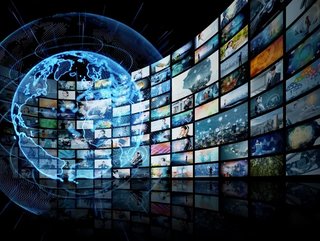 A week is a long time in artificial intelligence, so here's a round-up of the AI Magazine articles that have been starting conversations around the world
Artificial intelligence helps hospitals as winter is coming
Researchers in Scotland say artificial intelligence may be able to ease winter pressures on hospitals by diagnosing lung diseases without the need for lengthy and expensive combinations of traditional diagnostic tests. University of the West of Scotland researchers have used an AI-based technology originally created to detect Covid-19 from X-ray images to help identify a range of different lung diseases in a matter of minutes, with around 98 per cent accuracy, they say.
Read the full story here.
AI environmental programme helping promote sustainability
Ten visionary start-ups have graduated from Microsoft's AI for Environmental Sustainability Accelerator programme with innovations that have the potential to accelerate the journey to a more sustainable economy. Delivered in conjunction with the Social Tech Trust and the Met Office, the AI for Environmental Sustainability Accelerator is one of several development programmes run by Microsoft in which promising start-ups are offered technical support and mentoring help to develop, commercialise and scale their products.
Read the full story here.
AI and digital twins accelerate Google's work with Renault
Renault Group and Google have released details of an expanded partnership designed to deliver the digital architecture for a new Software Defined Vehicle (SDV) platform and accelerate the group's digitalisation. Collaboration between the two companies on cloud computing dates back to 2018, with the most recent developments including the creation of a digital twin, a virtual duplicate of the vehicle that will feature artificial intelligence (AI) capabilities, for easier integration of services and the creation of new in-car services and offboard applications.
Read the full story here.
Neural networks and AI join battle in 5G IIoT cyber attacks
The Industrial Internet of Things (IIoT) can connect entire sectors in the pursuit of an Industry 4.0 revolution, but security threats are rife, so a multinational team of researchers has developed an AI-based convolutional neural network architecture that can classify malware attacks in 5G-enabled IIoT systems. While the traditional Internet of Things (IoT) connects TVs, voice assistants, refrigerators, and other consumer products, IIoT aims to enhance the health, safety, or efficiency of larger systems, bridging hardware with software, and carrying out data analysis to provide real-time insights.
Read the full story here.
Organisations must address data literacy for AI adoption
Organisations hoping to not miss out on the adoption of AI must act urgently to address a lack of data literacy, according to research by Decision Intelligence platform Peak. The company's Decision Intelligence Maturity Index found UK businesses have fallen behind India and the US when it comes to data maturity and literacy, prompting stark warnings as organisations worldwide increasingly utilise the power of unlocking data to bring more certainty to their decision-making.
Read the full story here.
Don't panic: Robots are not coming to take your job...yet
The rise of robots at work is no reason to panic, says a new study, as people are prone to exaggerate the rate at which robots will "take their jobs". Brigham Young University Sociology Professor Eric Dahlin found robots aren't replacing humans at the rate most people think while researching his report, published in Socius: Sociological Research for a Dynamic World.
Read the full story here.