ICYMI: Visual search engine future and OpenAI's new ChatGPT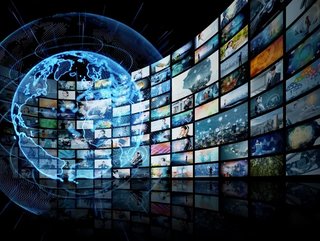 A week is a long time in artificial intelligence, so here's a round-up of the AI Magazine articles that have been starting conversations around the world
Visual search engines: the role of AI and machine vision
Visual searches are already being conducted billions of times a month. As technology gets more sophisticated, how consumers use search engines is changing.
Read the full story here.
Americans face up to an explosion of recognition technology
A new report has unveiled high levels of consumer adoption of facial recognition, particularly among Gen Z and millennials, for multiple mobile applications and consumer venues, including airports, banks and medical offices. FaceMe | Face of the Future, published by AI facial recognition technology provider CyberLink, looks at how consumers use this technology and presents several discoveries
Read the full story here.
Machine learning critical for trade surveillance, say banks
Over two-thirds of banks see machine learning technology as a critically important tool to tackle the increasing complexity of trade surveillance, as a shortage of skilled compliance staff means manual checks are slowing down business. Global financial firms are increasingly looking to technology for efficiency, with a clear desire for more automated workflows, but driven by regulatory demands and exacerbated by volatility, the increasing complexity of trade surveillance requirements is putting pressure on manual processes and driving investment in automation, a new study by Acuiti has found.
Read the full story here.
Good Things: Will wearables transform care in the community?
Fitness trackers and smartwatches may have helped consumers stick to exercise regimes and lose a few pounds in the past, but a new breed of mobile devices has set the bar much higher and hopes to level up the global healthcare industry using emerging technologies, including the Internet of Things, artificial intelligence (AI) and edge computing. Tech-enabled pills designed to be swallowed and smart inhalers are in advanced stages of development. Still, cybercriminals could also enjoy something of a boost as the new devices will haemorrhage crucial personal data without the correct security protocols in place.
Read the full story here.
AI tools of the trade to help design faster, cheaper chips
Chips are getting more complicated, and design talent is scarce, but artificial intelligence tools could meet these and other challenges created by digital transformation, according to new research. Deloitte's new Technology, Media & Telecommunications (TMT) 2023 Predictions report focuses on the crucial roles artificial intelligence (AI), advertising video on demand (AVOD), 5G and chips could play.
Read the full story here.
OpenAI's new ChatGPT release has got the Internet talking
OpenAI has released ChatGPT, which interacts conversationally and enables the platform to answer follow-up questions, admit its mistakes, challenge incorrect premises, and reject inappropriate requests. This week's release of ChatGPT is the latest step in OpenAI's iterative deployment of increasingly safe and useful AI systems, says the team. Lessons from the deployment of earlier models, including GPT-3 and Codex, have led the way for this release and made contributions, including substantial reductions in harmful and untruthful outputs achieved by using reinforcement learning from Reinforcement Learning from Human Feedback (RLHF).
Read the full story here.
Spenser Skates: building a unicorn company out of the ashes
Amplitude CEO Spenser Skates on founding the unicorn company out of a voice recognition app, and solving the problem of knowing what users want.
Read the full story here.