ICYMI: Samsung's hyperscale AI work and IBM acquires Octo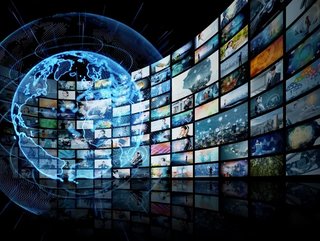 A week is a long time in artificial intelligence, so here's a round-up of the AI Magazine articles that have been starting conversations around the world
Now we're talking: How humans have learned to love chatbots
We've come a long way since the Turing Test. Conversational artificial intelligence – now worth billions – is a great deal more than a simple talking point.
Read the full story here.
Samsung teams up with NAVER for hyperscale AI semiconductors
Samsung Electronics and internet company NAVER Corporation have announced a collaboration to develop semiconductor solutions tailored for hyperscale artificial intelligence (AI) models. Leveraging Samsung's next-generation memory technologies, the companies intend to combine hardware and software resources to accelerate the handling of massive AI workloads.
Read the full story here.
Security chiefs look for resilience following cyberattacks
Security resilience is a priority for 96 per cent of executives surveyed in the latest edition of Cisco's annual Security Outcomes Report released today, as 62 per cent of respondents say their organisation experienced a recent security incident. The study, Security Outcomes Report, Volume 3: Achieving Security Resilience, identifies the top seven success factors that boost enterprise security resilience, focusing on cultural, environmental, and solution-based factors that businesses leverage to achieve security.
Read the full story here.
IBM acquires Octo to help US government with digital defence
IBM is to acquire Octo, a US-based IT modernisation and digital transformation services provider exclusively serving the US federal government, including defence, health, and civilian agencies. The acquisition creates one of the federal government's largest digital transformation partners when Octo's 1,500 employees join IBM Consulting's US public and federal market organisation.
Read the full story here.
Machine learning and AI trusted to automate supply chains
New global research has highlighted an increased appetite to explore more advanced automation technologies for building robust supply chains, with nearly half of all respondents indicating intelligent automation, such as AI and machine learning, is key to their growth over the next 24 months. The benchmark report Process Automation in Supply Chain - produced by Data company Precisely, in collaboration with SAPinsider - shows that 51 per cent of respondents cite resiliency as the top supply chain concern driving the need for process automation, with agility close behind at 46 per cent. A backdrop of disruptive world events means businesses are increasingly battling against global supply chain disruption, as well as mounting pressures to keep pace with changing consumer preferences for digital, local, and sustainable goods, say researchers, resulting in an urgent need for supply chain transformation.
Read the full story here.