ICYMI: Robot tentacles and AI-powered military missions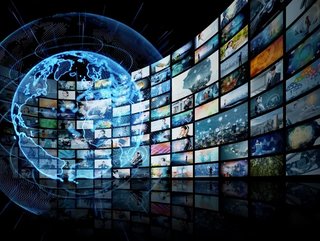 A week is a long time in artificial intelligence, so here's a round-up of the AI Magazine articles that have been starting conversations around the world
Robot tentacles get a grip without need for complex controls
Robot grippers inspired by nature could revolutionise healthcare and agriculture, and other industry sectors that call for a gentle touch. The current design of robotic grippers relies on embedded sensors, complex feedback loops, or advanced machine learning algorithms - combined with an operator's skills - to grasp objects. Researchers from the Harvard John A. Paulson School of Engineering and Applied Sciences (SEAS) designed a soft, robotic gripper that uses a collection of thin tentacles to entangle objects like jellyfish collecting prey.
Read the full story here.
Lockheed Martin military missions get AI boost from Red Hat
Lockheed Martin and Red Hat are collaborating to use advanced artificial intelligence (AI) on Lockheed's military platforms. The company is to use the recently announced Red Hat Device Edge to support US national security missions by applying and standardising AI technologies. Lockheed projects due to get AI-powered support include the Stalker unmanned aerial system (UAS), which will now make use of advanced software previously too large for these systems. The software enables small platforms to handle large AI workloads, increasing their capability in the field and driving faster, data-backed decision-making.
Read the full story here.
AI enterprise study uncovers key actions to maximise value
Today is no longer about adopting AI or automating processes for efficiency. According to Deloitte's "State of the AI in the Enterprise" October 2022 report, it is now about realising value, driving outcomes, and unleashing the potential AI holds to drive new opportunities for businesses, employees and society at large. Consulting firm Deloitte's fifth version of the report, which was released last week, underscores how AI has a unique and powerful role to play in meeting many of the global challenges presented to organisations today.
Read the full story here.
Data centre operators make move to AI for ROI and revenue
Artificial intelligence (AI) put to work in data centres can deliver a valuable return on investment and have a significant impact on key technologies including cloud services and 5G mobile networks, according to research. A new report - Artificial Intelligence: Charting the Way Forward for AI: 2022 Survey of IT Leaders and Service Providers on AI Deployment - was released this week by hybrid IT solutions provider CoreSite in collaboration with the market research and competitive analysis group Heavy Reading and Ericsson.
Read the full story here.
Tech leaders expect Metaverse meetings and AI jobs in 2023
One in four global technology leaders believe up to 75 per cent of jobs across the global economy will be augmented by AI-driven software in 2023, and the vast majority of tech bosses are also planning to make moves in the Metaverse next year.
These results were uncovered in The Impact of Technology in 2023 and Beyond: an IEEE Global Study a survey which questioned 350 CIOs, CTOs, IT directors and other technology leaders in the US, UK, China, India and Brazil. Respondents worked at organisations with over 1,000 employees in multiple industry sectors including banking and financial services, consumer goods, education, electronics, engineering, energy, government, healthcare, insurance, retail, technology and telecommunications.
Read the full story here.
How the metaverse will change how businesses operate
James Morris-Manuel, Matterport's EMEA Managing Director, explores how organisations can tap into the business potential of the metaverse.
Read the full story here.