ICYMI: Power users distrust AI and new National Robotarium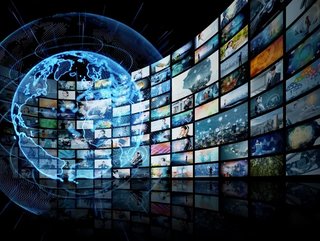 A week is a long time in artificial intelligence, so here's a round-up of AI Magazine articles that have been starting conversations around the world
Technology's power users don't trust artificial intelligence
People who distrust their fellow humans will have more trust in artificial intelligence (AI), according to a new study, and the intriguing results may have practical implications for designers and users of AI tools in social media. The study, published in the journal of New Media & Society, found users who consider themselves experienced in information technology trust AI moderators less because they believe machines lack the ability to detect nuances of human language.
Read the full story: https://aimagazine.com/articles/technologys-power-users-dont-trust-artificial-intelligence
The eyes of a machine: automation with vision
Opening the door to automation, the use of artificial intelligence (AI) has enabled industrial robotic applications to process large amounts of images and data in volumes that were previously not possible. Now, with the introduction of machine vision, robotics and automation within manufacturing are set to transform the industry yet again and its increasing affordability means it will be making a huge impact on a number of companies, regardless of size.
Read the full story: https://aimagazine.com/articles/the-eyes-of-a-machine-automation-with-vision
Now is the time for intelligent products and services
A new era of intelligent products and services has arrived, according to a new report by Capgemini, but companies must act fast if they are to profit from innovative, interconnected services and not be left behind. With advanced interconnectivity fueled by enormous amounts of data, a product can be connected across a broad ecosystem. Capgemini calls this collection of connections "intelligent products and services", and the company explores the topic in depth in its new Capgemini Research Institute report, Intelligent Products and Services: Unlock the Opportunity of a Connected Business.
Read the full story: https://aimagazine.com/articles/now-is-the-time-for-intelligent-products-and-services
New venture capital program seeds MIT commercial AI research
The MIT School of Engineering has launched a one-year pilot program to provide seed grants for artificial intelligence, machine learning, and data science projects which will be used to develop prototypes and find new markets for AI-powered products and services. The new MIT-Pillar AI Collective is funded by Pillar VC and will support graduate and postdoctoral students with investment and mentorships. Administered by the MIT Deshpande Center for Technological Innovation, the Collective will focus on a market discovery process, building projects with market research, customer discovery, and prototyping.
Read the full story: https://aimagazine.com/articles/new-venture-capital-program-seeds-mit-commercial-ai-research
National Robotarium to help outline future AI technologies
The UK's National Robotarium has opened along with the announcement of a major applied engineering and research collaboration with Tata Consultancy Services (TCS). The £22.4 million centre for robotics and artificial intelligence is the largest of its kind in the UK. The facility will collaborate with TCS on applied engineering and joint research across multiple disciplines including soft robotics, field robotics, co-bot and tele-operations - while also covering areas of urgent societal need including social and geriatric care.
Read the full story: https://aimagazine.com/articles/national-robotarium-to-help-outline-future-ai-technologies
AI still lacks imagination required to crack computer vision
Artificial intelligence models cannot yet beat humans for image recognition, researchers have found. But AI-powered computer vision will be an essential part of global commercial growth, and engineers hope inspiration from the human eye might help even the score. Researchers from HSE University and Moscow Polytechnic University found AI models are worse at recognising images due to a lack of understanding about physiology.
Read the full story: https://aimagazine.com/articles/ai-still-lacks-imagination-required-to-crack-computer-vision