ICYMI, November 2022: Curious AI and don't fear the robots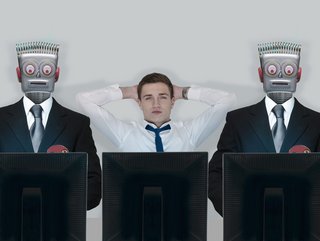 As we look back at news and developments seen in artificial intelligence this year, here are some of AI Magazine's most popular articles from November 2022
Visual search engines: the role of AI and machine vision
The search engine is undergoing a transformation. Thanks to advances in artificial intelligence (AI) and machine vision, users can increasingly use more natural and more visual ways for people to input searches and get results. Since the 1970s, scientists have been training algorithms to decipher visual imagery. But in the last 50 years, the sophistication of what a computer can perceive has increased dramatically.
Read the full story here.
Transforming military hardware with AI
As part of US Navy modernization, the service is pursuing accelerated AI adoption; to improve operational efficiency and respond to a congressional mandate that all areas of defense must be fully integrated with AI by 2025. As the team leader responsible for developing this strategy and communicating and coordinating these plans and applications across all sectors of the US Navy, Brett Vaughan walks us through the expectations, approaches and challenges in delivering impactful AI-enabled capabilities to the world's most advanced Naval force.
Read the full story here.
Cerebras reveals Andromeda, a 13.5mn-core AI supercomputer
American AI startup Cerebras Systems has unveiled Andromeda, a 13.5 million-core AI supercomputer, which is now available and being used for commercial and academic work. Built with a cluster of 16 of the company's CS-2 chips, Cerebras says Andromeda delivers more than 1 Exaflop of AI compute and 120 Petaflops of dense compute at 16-bit half precision. Cerebras says it is the only AI supercomputer to ever demonstrate near-perfect linear scaling on large language model workloads relying on simple data parallelism alone.
Read the full story here.
AI becomes curiouser and curiouser, but not too curious
Researchers in the United States have created an algorithm designed to prevent artificial intelligence from becoming "too curious" and are training AI agents to use it with video games. Experts working at MIT's Improbable AI Laboratory and Computer Science and Artificial Intelligence Laboratory (CSAIL) say their algorithm automatically increases curiosity when it's required and then suppresses it if the agent has enough supervision to know what to do.
Read the full story here.
Don't panic: Robots are not coming to take your job...yet
The rise of robots at work is no reason to panic, says a new study, as people are prone to exaggerate the rate at which robots will "take their jobs". Brigham Young University Sociology Professor Eric Dahlin found robots aren't replacing humans at the rate most people think while researching his report, published in Socius: Sociological Research for a Dynamic World.
Read the full story here.