ICYMI: Military test AI and BlackBerry platform's CES reveal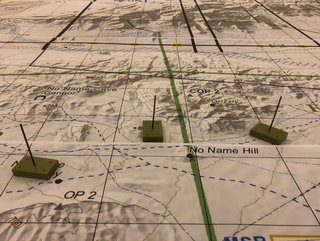 A week is a long time in artificial intelligence, so here's a round-up of the AI Magazine articles that have been starting conversations around the world
UK and US research labs conduct military AI demonstrations
The UK's Defence Science and Technology Laboratory (DSTL) and the US Air Force Research Laboratory have demonstrated an 'AI toolbox' aimed to help boost the understanding and limitations of AI on the battlefield of the future. The set of exercises, hosted by the joint, international signatories of the Autonomy and Artificial Intelligence Collaboration (AAIC) Partnership Agreement, represents part of a five-year partnership agreement aimed at accelerating joint UK-US development and sharing of AI technology and capabilities.
Read the full story here.
BlackBerry's automotive AI platform gets a CES public reveal
BlackBerry's automotive artificial intelligence platform IVY - co-developed with Amazon Web Services (AWS) - is now pre-integrated on three commercially-available digital cockpit platforms from Bosch and PATEO, designed to enable automakers to rapidly deploy innovative third-party applications to enhance in-vehicle experiences for drivers and passengers alike. The three implementations were demonstrated at the 2023 Consumer Electronics Show (CES), marking the first time BlackBerry IVY has been shown publicly in a vehicle. The BlackBerry IVY solution will be generally available in May 2023.
Read the full story here.
AI and vertical farms to keep world on top of food demand
Siemens is helping a US-based leader in the indoor farming industry expand its business to meet global food supply demands, with artificial intelligence and machine learning being called on to keep plants healthy. With five production farms in southwestern Ohio, a new farm in Florence, Kentucky, a future farm in Covington, Georgia, and R&D facilities in Arkansas and the Netherlands, 80 Acres Farms specialises in the production of food grown in eco-friendly indoor farms closer to consumers.
Read the full story here.
Alibaba's community plans to help develop the next super app
Alibaba's machine learning and digital services division has launched a new community to help global developers build the next generation of powerful super apps. Alibaba Cloud also promises members of the new Apsara Developer Community the opportunity to benefit from the company's hard-won experience with its own e-commerce super apps, Taobao and Tmall.
Read the full story here.
Translation tech helps business work with a world of words
Researchers at Carnegie Mellon University are working on expanding the number of languages that benefit from modern language technologies such as voice-to-text transcription, automatic captioning, instantaneous translation and voice recognition. Currently, only a small fraction of the 7,000 to 8,000 languages spoken worldwide have access to these tools, with only around 200 languages having automatic speech recognition capabilities. The team aims to increase this number to potentially 2,000 languages.
Read the full story here.