ICYMI, March 2022: Preventing cyber attacks and 10 start-ups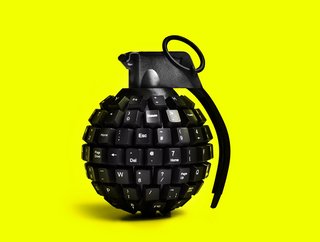 As we look back at news and developments seen in artificial intelligence this year, here are some of AI Magazine's most popular articles from March 2022
Five ways AI can be used to prevent cyber attacks
Okta, who provides authentication services to many large companies including FedEx, Sonos and T-Mobile, has confirmed this week that it had been hacked, falling victim to a data breach. With the potential to cause a number of issues for not only Okta, but for the companies it services, many businesses are now on high alert, keen to protect their data.
Read the full story here.
Top 10 industrial automation companies
As the industrial automation market is predicted to grow rapidly over the coming years, we look at the top companies transforming manufacturing.
Read the full story here.
Four ways AI is transforming the transportation industry
The transportation industry has continuously evolved over the years. Since the introduction of the steamboat back in 1787, the industry has come on leaps and bounds with the invention of bicycles, motor cars, trains and aircraft. Now, as transportation becomes 'smart', artificial intelligence (AI) is at the root of many new advancements in the field and as a result, transport is becoming faster, more efficient, more reliable, and safer.
Read the full story here.
Top 10 companies helping businesses make sense of big data
As the big data market continues to grow, we take a look at the top companies helping customers analyse and generate insights from their complex datasets.
Read the full story here.
Top 10 AI search start ups
Internet searches used to be carried out by text alone, which tends to deliver the same results for users in their searches. The advent of voice search with the likes of Alexa, image searches on platforms such as Pinterest and the likes of Netflix, who provide instantaneous hyperpersonalised user experiences, search is growing increasingly more intelligent - becoming a point of difference for many emerging software businesses as they aim to both shorten the customer journey to purchase, and sometimes extend it further towards a carefully curated selection of further choices.
Read the full story here.